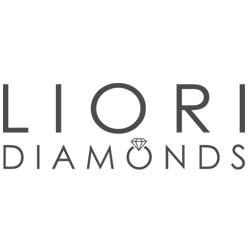 Liori Diamonds Bets Big On Black Diamonds - The New Age Stones
New York (PRWEB) December 01, 2014
In a recent announcement, Liori Diamonds, the leading brand of designer diamond jewelry, shared the success of its collections featuring the glamorous and unique black diamonds. The company offers a wide range of different kinds of pieces in these colored stones.
Liori Diamonds, the leading brand of unique and high quality diamond jewelry recently announced the huge success of it black diamond jewelry collection. The company attributes this increasing interest amongst customers selecting black diamond rings to the changing lifestyle choices in society.
The overwhelming response has led the company to undertake extensive research to understand changing tastes and preferences amongst the emerging breed of customers. This trend spotting approach of the company makes it a popular destination for those seeking unique kind of black diamond rings to convey their love and commitment for the special someone in their lives. This collection features exquisitely hand crafted pieces in different cuts like the princess, emerald, vintage style etc. The styles range from classy ones to elegant vintage, exciting contemporary and even the dark gothic ones.
"Our black diamond engagement rings are a big hit with our trend setting customers who are willing to be different and move away from traditional symbols of love and commitment. We work continuously to understand changing sentiments in society and be a step ahead with new styles and designs to match the sartorial sentiments of our avant garde patrons," commented a company spokesperson on this announcement.
One the customers, Thea, who bought a beautiful Liori black diamond ring, had this to say on her choice, "I like to shop at Liori Diamonds, as they are trendsetters when it comes to exclusive diamond jewelry. Buying something different than others, helps me stand out as a contemporary bride and I am proud to flaunt my choice."
Another customer, Rob who picked up an exclusive piece for his fiancé had this to say, "I wanted to do something different for my fiancé' and selecting this black diamond ring for her seemed to be the best thing to do. She loved it and I am glad I found the perfect piece at Liori Diamonds."
The range available on Liori Diamonds consists of responsibly sourced diamonds, fine craftsmanship, cutting edge designs and perfect settings. The range comes in affordable prices with a one of a kind piece that is not easy to find anywhere else.
About Liori Diamonds
Liori Diamonds is trusted jewellery brand, known for its high quality diamonds and unique collection of all kinds of white and colored diamond jewellery.
Please visit http://www.lioridiamonds.com for more details.
Media Contact Details-
Company - Liori Diamonds
Phone- +1 888-888-3321
Email- info(at)lioridiamonds(dot)com
Address:
581 5th Avenue
Penthouse Suite
6th Floor
New York, NY 10017
Social Presence-
Twitter - twitter.com/liori_diamonds
Facebook - facebook.com/lioridiamonds