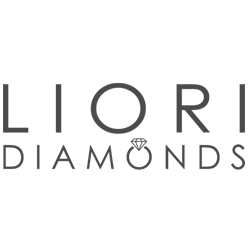 Liori Diamonds Presents Colors of the Ocean: The Innovative Blue Diamond Engagement Rings
New York (PRWEB) August 29, 2014
Liori diamonds dived into the ocean to create an elegant and stunning range of unique Blue Diamond Rings. Each piece is exquisitely crafted, highlighting the waltz between the blue and the white diamonds in perfect harmony. The range has all the popular designs such as princess, cushion, marquise, oval cuts, heart shapes and many more.
Each piece is made with care and crafted to perfection. The pleasing hues of the ocean inspired collection will make others notice the ring instantly. The color stands apart for its exclusivity and rarity. You can flaunt your gorgeous, bright, and shining blue diamond engagement ring with any kind of ensemble with equal grace and panache. This color will complement classic, contemporary or even casual wear with élan and verve. This collection from Liori Diamonds has been introduced for the sassy, individualistic, and modern woman.
"We believe in innovation with each collection we create. This launch is to bring about a new trend in wearing diamonds. Blue diamonds are designed to be trendsetters for their unique look and appeal," said a company spokesperson on the launch.
The quality of the diamonds is one of the biggest areas of focus for the company as it prides itself on ensuring that only the best quality certified diamonds are used in creating its trendy jewelry line. The blue diamonds used in this collection are selected with emphasis on the cut, clarity, and quality.
About Liori Diamonds:
Liori Diamonds is engaged in creating new and innovative, path-breaking collection of fine diamond jewelry to appeal to changing needs of customers. The company offers high quality at affordable prices. Please visit http://www.lioridiamonds.com for more details.
Media Contact Details:
Liori Diamonds
581 5th Avenue
Penthouse Suite
6th Floor
New York, NY 10017
Phone: +1 888-888-3321
Email: info(at)lioridiamonds(dot)com
Social Presence:
Twitter: https://twitter.com/liori_diamonds
Facebook: https://www.facebook.com/lioridiamonds