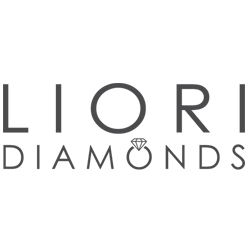 Liori Diamonds' "Bridal three stone" Rings Find Favor with Brides
(PRWEB) October 01, 2014
Liori Diamonds, a company specializing in fine cut diamond jewellery, reported a new trend wherein modern day brides are giving big thumbs up to 3 stone diamond rings, instead of the more conventional one stone ones. This new trend signifies a change in diamond buying preferences by brides to whom their engagement rings are precious.
"3 stone diamond engagement rings," is the new rage amongst the brides of today, observes Liori Diamonds.
Liori Diamonds, a company engaged in creating fine cut diamond jewellery, recently revealed a new trend amongst modern day bride's preference for unique, "three stone princess cut engagement rings." This new trend signifies a change in the way a woman today perceives commitment and promise of eternal love. This new-found popularity of the chic looking 3 stone rings can be attributed to customers desiring a trendy alternative to the conventional one diamond engagement rings. These rings are three times prettier, and stand apart for their sparkle and of course the bigger and better feature.
The latest range of engagement rings created with three stone diamonds, have been crafted using trendy and contemporary design elements to wow the new age bride. An internal customer behavior research, undertaken by the company found that today's modern brides are willing to experiment with their weddings by interpreting time bound traditions a bit differently to suit the modern day sensibilities.
"We understand that today's bride is an independent woman who wants things done uniquely when it comes to her wedding. The bridal three stone rings are popular due to their unique design, the sparkle of 3 diamonds, making them strikingly individualistic," said a company spokesperson on this new trend.
Liori Diamonds has created an entire new collection in this design, to meet the growing demand for them. Each design is crafted to enable the setting of 3 stone diamonds in classic, vintage and contemporary influenced settings to make any bride to be blush happily at the promise of eternal love.
About Liori Diamonds
Liori Diamonds are makers of exclusive diamond jewellery, specializing in all varieties of engagement and wedding rings. They are known for their high quality diamond jewellery in fine crafted designs that are exclusive, popular and unique.
Please visit http://www.lioridiamonds.com for more details.
Media Contact Details-
Company - Liori Diamonds
Phone- +1 888-888-3321
Email- info(at)lioridiamonds(dot)com
Address:
581 5th Avenue
Penthouse Suite
6th Floor
New York, NY 10017
Social Presence-
Twitter - https://twitter.com/liori_diamonds
Facebook - https://www.facebook.com/lioridiamonds