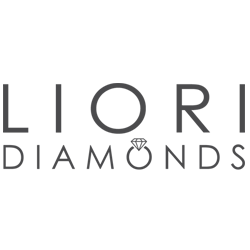 Liori Diamonds Launches Its New Range Of Black Diamond Jewelry for Christmas Season
(PRWEB) December 20, 2014
Liori Diamonds, the makers of exquisite and creative diamond jewelry, recently unveiled their new collection of cutting edge designs and creations made of stunning black diamonds. They are perfect choices for this holiday season and special day of engagement.
Liori Diamonds, leading diamond jewelers, recently presented their latest collection of fine black diamond jewelry. These exquisitely designed pieces are perfectly timed ahead of the upcoming holiday season. The collection consists of beautiful engagement rings made of black diamond's with white gold, yellow gold or black gold bands, available in a wide variety of carats too. These rings will make an individual special someone feel very loved and cared for. Women will be delighted to wear something that is so strikingly different and eye-catching.
The new collection has unique pieces in both classic traditional as well as contemporary styles to suit different tastes and preferences. If people are looking to buy black diamond engagement rings online, then the Liori online store is the best bet for affordable, high quality diamonds. No matter about personality or style, customer is sure to find something they'll truly cherish forever. As they browse through the online store, they can watch the different clear pictures as well as watch helpful videos that will guide anyone in buying process and read through the different payment plans available.
"Our new range is designed to delight our customers and ensure that they feel on top of the world wearing our creation. Black diamonds are the rage today, for their chic look and style. We do hope that our customers find joy in our new offering and we help them to create wonderful moments in their lives," commented a company spokesperson on their new offerings.
The new collection of diamonds is made from the finest, natural cuts of diamonds with both black and white gold bands. The wide selection of black diamond rings covers everything from classic and traditional jewelry, to gothic and contemporary pieces, so customers are sure to find something which is perfect for their needs. All diamonds are responsibly sourced and the black diamond rings for sale are of high quality and beautiful designs combined together.
The new collection is sure to be a perfect gift for a loved one this holiday season, and make beloved feel special too.
About Liori Diamonds
Liori Diamonds is engaged in creating new and innovative path breaking collection of fine diamond jewelry to appeal to changing needs of customers. The company offers high quality at affordable prices.
Please visit http://www.lioridiamonds.com for more details.
Media Contact Details-
Company - Liori Diamonds
Phone- +1 888-888-3321
Email- info(at)lioridiamonds(dot)com
Address:
581 5th Avenue
Penthouse Suite
6th Floor
New York, NY 10017
Social Presence-
Twitter - twitter.com/liori_diamonds
Facebook - facebook.com/lioridiamonds