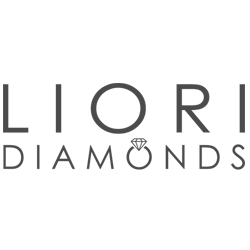 Liori Diamonds Relocating to a New Penthouse in the Diamond District
(PRWEB) July 14, 2014
Liori Diamonds has added many pieces to its versatile collection of diamond rings, such as a 1.5 carat certified black diamond engagement rings, 3.4 carat princess cut rings, and 5.82 carat certified natural black diamond rings.
The Diamond District is considered the heart of diamonds in NYC. The attractive, up-scaling business and trading center evolved in the 1920s and is continuously growing as the state's no.1 driving force. Liori Diamonds, being one of the top selling companies, has been proving it's white glove service since 2008 and will incessantly continue to do so.
Located on 47th Street, Liori Diamonds offers a great variety of diamond jewelry such as the classic white, fancy color, and the ongoing popular black diamonds. Not only do they provide different color diamonds, but the settings themselves are uniquely crafted to each persons' style. Whether it's the classic, vintage, or flashy chic look, Liori Diamonds caters to each individuals' need. The company displays 1.5 to 5.82 carat diamond engagement rings. Distinctively set in white, black, or yellow gold bands, the engagement rings are finely finished with a polish providing each woman to gracefully have a flashy hand. The company assures each client of theirs to be fully satisfied in all aspects. Spokesman of the group said " Liori diamonds couldn't get any better. Our offers are outstanding and we'll only continue to do our best in complying our clients desires".
About Liori Diamonds:-
The Liori group specializes in making and selling high-end diamond jewelry designs. The staffs have vast knowledge of consumer needs and craftsmanship that allowed them to establish a fine line of jewelry. The value, quality, and standards of black diamonds are highest of all dealers and jewelers.
The diamond jewels convey the essence of value, uniqueness, and style. All the products here are made with extreme craftsmanship and most preeminent materials.
For more details, you can visit- http://www.lioridiamonds.com.
Media Contact Details-
Company - Liori Diamonds
Phone- +1 888-888-3321
Email- info(at)lioridiamonds(dot)com
Address-
581 5th Avenue
Penthouse Suite
6th Floor
New York, NY 10017
Social Presence-
https://twitter.com/liori_diamonds
https://www.facebook.com/lioridiamonds