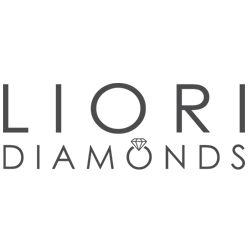 Liori Diamonds' New Collection of Creative Vintage Diamond Engagement Rings Creates Waves
(PRWEB) October 01, 2014
Liori Diamonds, makers of fine diamond jewellery, has announced the success of its new collection of creative vintage engagement rings. The collection is inspired by the different popular vintage era designs, and has been a popular choice with many customers.
Liori Diamonds, designer jewellery makers and diamond experts recently announced the success of its collection of vintage engagement rings. This collection has resonated with the sartorial choices of modern couples who want to bring back the old-world charm, elegance and a bit of the vintage era in to their contemporary lives. The success of this collection highlights the popularity for creative and innovative designs in the world of engagement rings.
The Liori Vintage Diamonds are carefully selected and master craftsman work towards creating the inspired, traditional and simple, elegant pieces. They have the allure and the finesse, not found easily amongst the more contemporary styles of engagement rings. Each piece is exclusive and one of a kind. This is one of the main reasons for it success and popularity.
"Vintage means having character and distinction, which is exactly what we have tried to achieve in creating our vintage collection. Each ring is exclusively created with the best quality diamonds sourced responsibly," said a company spokesperson.
The vintage diamond engagement rings for sale feature in all the popular cuts like the princess cut, marquis cut, baguette etc. The design influence is reminiscent of the regal and romantic Victorian era, brought alive in a modern setting. Getting your beloved one from this collection is about timeless romance and commitment.
"It has been our endeavor to create lasting memories through our vintage collection and we are thrilled that our customers have received them very well," added the company spokesperson.
About Liori Diamonds
Liori Diamonds specializes in fine diamond jewellery with varied designs and collections. The company focuses on creative and premium quality diamonds at reasonable price levels.
Please visit http://www.lioridiamonds.com for more details.
Media Contact Details-
Company - Liori Diamonds
Phone- +1 888-888-3321
Email- info(at)lioridiamonds(dot)com
Address:
581 5th Avenue
Penthouse Suite
6th Floor
New York, NY 10017
Social Presence-
Twitter - https://twitter.com/liori_diamonds
Facebook - facebook.com/lioridiamonds