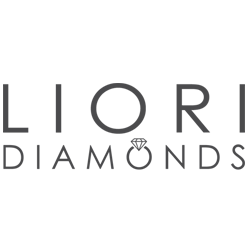 Liori Diamonds Custom Design Collections Brings Out the Beauty in Yellow Diamond Engagement Rings
New York (PRWEB) August 29, 2014
Liori diamonds, creators of the finest diamond jewelry, recently amped up the wow quotient for their esteemed customers with the launch of their sparkling yellow diamond engagement rings. Each piece is exquisitely crafted to appeal to the most discerning woman of today. The sparkle of yellow with the bright white diamonds encasing each ring makes for a lifetime memory.
Discover the Magic of Yellow Diamond Rings from the Latest Collection of Liori Diamonds
Liori diamonds latest collection of bold and beautiful yellow diamond rings will seduce you with their workmanship, bling factor and their timeless appeal. You will take your beloved's breath away by gifting her one-of-a-kind yellow diamond engagement ring. It will surely be one of the most magical moments that will be cherished forever.
The collection features a wide range of designs and patterns, created especially for the stylish woman of today's society. You can find a wide array for anyone seeking vintage, classic and sleek contemporary ones that can be worn daily without much hassle. The collection ranges from an impressive 8.7 carat to the contemporary 1.72 carat yellow diamond rings.
"Yellow diamonds have a rare allure which comes across in a striking fashion. Our latest collection of yellow diamond engagement rings are designed for a woman who likes to set new milestones. It's for woman who appreciates the intense beauty of fashion," said company spokesperson.
Liori Diamonds takes great care with respect to the cut, clarity and color of each diamond for their jewelry lines. Each diamond is independently certified by GIA gemologist graduates. As one of the most stringent diamond appraisal labs, they ensure that stringent quality standards are maintained.
About Liori Diamonds
Liori Diamonds creates fine diamond jewelry to make each memory of their customer's lives memorable. The range includes vintage, classic, as well as new and contemporary patterns for the modern woman.
Please visit http://www.lioridiamonds.com for more details.
Media Contact Details
Company - Liori Diamonds
Phone- +1 888-888-3321
Email- info(at)lioridiamonds(dot)com
Address:
581 5th Avenue
Penthouse Suite
6th Floor
New York, NY 10017
Social Presence
Twitter - https://twitter.com/liori_diamonds
Facebook - https://www.facebook.com/lioridiamonds