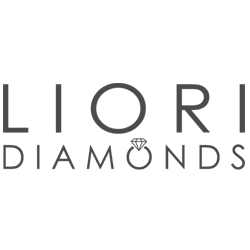 Liori Diamonds Dazzling Yellow Diamonds Set New Trends
New York (PRWEB) October 27, 2014
Liori Diamonds, noted jewelers and makers of yellow bridal diamond engagement rings, unveiled their special collection recently. The trendsetting company sees a high level of interest in this range of unique and radiant coloured diamonds amongst all the segments of society. The new rage amongst the new age modern brides is to do things differently resulting in new ways to look at bridal jewelry too.
The company's new range includes all kinds of handmade yellow diamond rings in 8.70 carat diamond rings, to sleeker 1.72 carat diamond rings. This means that the customer has a wide range and variety of cuts, shapes and carats to choose from. The company creates custom yellow diamond rings for today's brides who are looking at innovative designs in many popular cuts, like the marquis, princess etc., but with coloured diamonds.
"Yellow is the new diamond. That has the same brilliance, elegance and value as the other variety. Brides are looking new interesting and exciting ways to display their commitment and promise of love," commented a company spokesperson on the new range.
The range includes scintillating designs that range from classic vintage, to contemporary and trendy ones that are sure to appeal to a wide range of brides. One the hallmark features includes the company taking great care with respect to the cut, clarity and color of each diamond while choosing them for their jewelry lines. Each diamond is independently certified by GIA gemologist graduates from some of the most stringent diamond appraisal labs; ensuring stringent quality standards are maintained.
One of best ways to impress your woman is to get a radiant and shiny yellow diamond ring which is going to delight her and steal her heart away forever.
About Liori Diamonds
Liori Diamonds is a company that crafts fine diamond jewelry for discerning customers. Their range includes all kinds of plain and colored diamonds. Please visit lioridiamonds.com for more details.
Media Contact Details:
Company - Liori Diamonds
Phone- +1 888-888-3321
Email- info(at)lioridiamonds.com
Address:
581 5th Avenue
Penthouse Suite
6th Floor
New York, NY 10017
Social Presence-
Twitter - twitter.com/liori_diamonds
Facebook - https://www.facebook.com/lioridiamonds