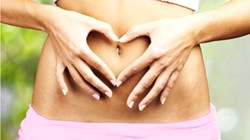 Smart for Life combined with the Body Contouring Lipo-Laser is the new frontier for fighting fat.
Delray Beach, FL (PRWEB) November 07, 2013
Bella Reina Spa is pleased to announce it's affiliation with Smart for Life Healthy Weight Loss Program and the introduction of the new Body Contour Lipo-Laser (Near Laser Assisted Lipolysis-NLAL) Treatment. The "first spa in the USA" designation is a natural partnership for this Delray Beach spa as it ties perfectly with the spa philosophy of of preventative care, healthy lifestyle and wellness.
The Smart for Life Healthy Weight Loss Program was developed by Dr. Sasson Moulavi when he noticed a disturbing trend: heart attacks among people in their 30s and 40s. The resulting science-based program uses organic ingredients, triple-filtered water, and hunger-controlling foods such as muffins, shakes, and soups to help clients lose weight without starvation. When the healthy food program is combined with the lipo-laser, clients' results can be maximized as the fat released by the lipo-laser is used by your body for calories in this unique weight loss program.
Lipo-Laser (NLAL) body contouring is the new frontier for fighting fat and getting rid of unwanted inches. The revolutionary lipo-laser NLAL treatment eliminates fat cells permanently with a non-invasive, completely painless procedure. There are no needles, no downtime, and no bruising with the positive impact of permanent fat loss. Single sessions are as low $62 with a recommended 8 treatment package; and when combined with the Smart for Life program, clients can expect to lose between ten and fifteen pounds in a month.
For more information on Body Contouring Lipo-Laser (NLAL) or Smart For Life Healthy Weight Loss Program, call the spa at 561-404-7670.
Company Information:
Bella Reina Spa is the leading provider and definitive authority on beauty, wellness and spa treatments in the South Florida area. The spa is dedicated to providing outstanding services and anti-aging treatments, like the non-surgical facelift or the slimming infrared body wrap, to guests with busy lifestyles. Bella Reina Spa was created by Nancy Reagan, a nationally recognized expert in beauty, nutrition, weight loss, skin care and makeup. Nancy and Bella Reina Spa have been featured in the New York Times, WebMD, Les Nouvelles Esthetique & Spa, and PC Advisor for spa industry expertise and business success. To learn more about how Bella Reina Spa is constantly innovating spa services, programs and packages please visit BellaReinaSpa.com.