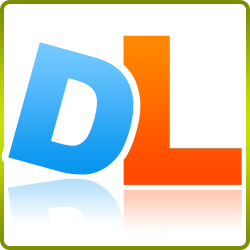 Miami, FL (PRWEB) August 20, 2013
SKU wide versus SKU deep is often a line in the sand that separates many secondary market re-sellers from each other. The degree of specialization in marketing, operations, and fulfillment for these two types of business models can vary greatly. Subsequently, manufactures, liquidators and 3PL's (third party logistics) are unable to control what comes in, and therefor end up selling mixed lots without sorting and segregating the product.
DirectLiquidation.com lists product that has been processed using The Recon Groups (TRG) "Intelligent Disposition, Smart Touch and Smart Returns" guidelines, resulting in a homogenous and continuous supply chain of sorted goods and achieving the highest possible recovery.
TRG's procedures yield everything from untested customer returns to fully reconditioned / remanufactured, retail ready product, but with the precision of a finely tailored manifests that meet specific customer criteria.
Direct from source and Tailor-Made manifests allow for variations that cover practically every secondary market model and the supply needs of most businesses in the secondary market space. Re-sellers of SKU wide to SKU deep and every combination in between are able to find exactly what they are looking for on the DirectLiquidation.com marketplace.
To learn more about the "Intelligent Disposition, Smart Touch and Smart Returns" or if you have product that you would like to offer for sale through DirectLiquidation.com, please contact Ken Kapalowski, or visit DirectLiquidation.com.
About DirectLiquidation.com
Bridging the gap between buyers and sellers and ultimately helping sellers increase recoveries on customer returns, end of life product and overstocks. While at the same time, helping sellers purchase that very same product at an attractive price.
By providing analytics tools that are not easily available to small businesses, DirectLiquidation.com offers every available category of product within a specific industry and brings together retailers, manufacturers, liquidators, exporters, refurbishers, recyclers and of course, buyers & sellers. Combined into a single online destination, DirectLiquidation.com will finally eliminate the middleman, and bring buyers and sellers together.
About The Recon Group, Inc. (TRG)
TRG was incorporated in 2007. Throughout the years, TRG focused its efforts on the Intelligent Disposition, Smart Touch and Smart Returns aspects of the Reverse Logistics Industry. Having added every big box consumer electronic retailer to our client roster, TRG's area of expertise lays in Consumer Electronics, however, it is not limited to this category. TRG has developed and executed programs for a multitude of consumer level products, including soft goods, hard goods, clothing and toys.
TRG's roots are deep in first hand experience. Our team consists of individuals collaboratively working together, each bringing their own versatile backgrounds and experiences, goals, achievements, certifications and inter-industry networking together, to create TRG.