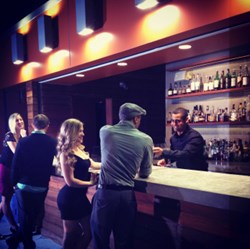 For those who have been on the fence about buying a liquor license, consider getting one now to avoid paying more as prices continue to rise in the future
Los Angeles, CA (PRWEB) January 30, 2014
The price of liquor licenses are on the rise in major metropolitan areas of California and Florida, according to the specialists at leading liquor license authority, LiquorLicense.com. Total liquor license costs in areas like San Francisco have risen well above $200,000, an increase of nearly 50% from last year.
Analysts say there is no single catalyst for this behavior, but instead a combination of factors. A rebounding economy, higher levels of dispensable income in major metro-area households, and popular sentiments shifting away from BYOB establishments in these areas have all contributed to this dramatic up-swing in price.
Although the cost is a reflection of how strong the economy is, the jump in price complicates opening a liquor-selling venue. It has also made it more difficult for new businesses to compete with long-standing establishments.
Despite the higher price point, business owners are beginning to re-enter the market-- another great sign for the economy. Major metropolitan and rural areas alike are seeing increased activity in the opening of new alcohol-serving establishments. In addition, existing beer and wine operators are upgrading to full liquor licenses in order to save on future costs.
There is a lot of speculation in the liquor license marketplace at the moment as to where prices will go in the near future. The prediction from analysts at LiquorLicense.com is that prices will continue to rise well into the first two quarters of 2014.
Regardless of how liquor license prices will behave, the specialists at LiquorLicense.com are dedicated to ensuring that clients have the most up-to-date information regarding pricing of liquor licenses, as well as access to all of the available regulatory changes that might impact the issuance or approval of liquor license acquisition.
With over 30 years of experience helping business owners buy, sell and transfer liquor licenses, the specialists at LiquorLicense.com work very closely with all segments of the hospitality sector and regulatory agencies at the municipal and state levels to allows them to more effectively anticipate and prepare for changes in the liquor license environment and keep clients ahead of the curve. Visit LiquorLicense.com to learn more about liquor licenses in your state. With the cost of liquor license acquisition rising nearly 50% in just a year, prospective business owners who have been on the fence about buying a liquor license should consider getting one now to avoid paying more as prices continue to rise in the future.