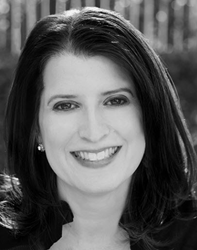 Divorce is not a one-size-fits-all process. Using Collaborative Practice we help people maintain privacy as well as the integrity of what's in their family's best interest," said Lisa Zonder
Westlake Village, Calif. (PRWEB) June 01, 2015
Westlake Village family law attorney Lisa Zonder of Zonder Family Law was installed as president-elect of Collaborative Practice California (CP Cal) at its annual conference at the Westin Los Angeles Airport Hotel on Saturday, April 25.
Ten years ago, Collaborative Practice professionals in California established a statewide organization of local practice groups, called "Collaborative Practice California" (CP Cal). Practice groups include Collaborative lawyers, mental health professionals who serve as divorce coaches, financial professionals and child specialists. These diverse professionals meet monthly to network and develop best practices for helping families in divorce transition.
Zonder has served on the CP Cal board since 2014. She was the Programming Chair for this year's 2015 Celebration 10 - Annual Statewide Conference, "A Decade of Change: Creating a Legacy" held April 24-26 in Los Angeles. She previously served as co-chair of the organization's 2014 Celebration 9 - Annual Statewide Conference, "Expanding Our Community: Bringing Together Diverse Sources of Wisdom." With her president-elect appointment, the organization has recognized her dedication to raising awareness of ways to solve divorce conflicts out of court, using an integrated professional team.
Some of the highlights of this year's conference included a luncheon keynote address by Laura Wasser, attorney and author of "It Doesn't Have to Be That Way: How to Divorce Without Destroying Your Family or Bankrupting Yourself." Wasser covered how everything about the American family and American divorce is changing in her presentation, "This is Not Your Parents' Divorce: How to Divorce Amicably and Cost Effectively in the 21st Century."
Rosalinda O'Neill, LMFT, and President of CEO LifeMentor Inc., opened Friday's celebration kickoff dinner with a lively talk titled, "The Art of Rainmaking, Breathing and Practicing Collaborative Professions." She continued to share her wisdom with divorce professionals during her Saturday morning Rainmaking Workshop.
"I am looking forward to my role as president-elect for CP Cal. Consumer education is key. Couples contemplating a divorce need to know there are options beyond court-based leveraged negotiations," said Lisa Zonder. "The Collaborative Practice through CP Cal represents a change in how we resolve disputes. Divorce is not a one-size-fits-all process. Using Collaborative Practice we help people maintain privacy as well as the integrity of what's in their family's best interest."
Zonder is a member of the International Academy of Collaborative Professionals (IACP) and a member of three practice groups. She holds an executive board member position with NoCourtDivorce.com (NCD). She is a member of San Fernando Valley's Family Divorce Solutions and LACFLA. Zonder is also a trusted advisor and active member of the Westlake Village 2 ProVisors group.
Zonder is a faculty member and lecturer for Second Saturday Divorce Workshops where she provides an overview of the legal process and options for getting through divorce including mediation, Collaborative divorce, lawyer-to-lawyer negotiation and court. She looks forward to launching a "Divorce Options" workshop through NCD. She previously hosted a divorce talk radio show titled "Divorce: Lisa Zonder Style" on Ventura radio station KVTA 1590 AM.
For more information about Zonder Family Law visit http://www.zonderfamilylaw.com
About Zonder Family Law
Founded in 2003 by Lisa Zonder, Zonder Family Law, is a boutique family law firm specializing in out-of-court resolutions for complex matters. Zonder is a 23+ year veteran attorney and a Certified Family Law Specialist (State Bar of California, Board of Legal Specialization - 1999). Zonder is a "peacemaker." Zonder Family Law provides options to resolve divorce while keeping costs down, reducing frustration, and protecting client self-respect and privacy. Alternatives include traditional (court) divorce, mediated divorce, Collaborative divorce, and private dispute resolution. The firm handles complex divorces involving business valuations. Zonder has experience handling divorces for athletes, biotech execs, celebrities, film industry, fire fighters, law enforcement, lawyers, physicians, scientists, stay-at-home parents, and teachers. For more information, visit http://www.zonderfamilylaw.com.