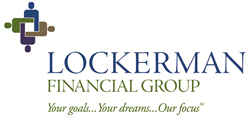 We are honored to receive this award. As a firm, we place our clients' best interests first and strive for excellence in all we do.
Newport Beach, CA (PRWEB) April 22, 2014
As the leading advocate for female consumers, WomenCertified®, Inc. is pleased to announce that Lisa Lockerman, registered principal of Cambridge Investment Research and president of Lockerman Financial Group has received the Women's Choice Award® for Financial Advisors based on rigorous research, 17 objective criteria including a client survey to obtain feedback regarding service and practices.
The Women's Choice Award is the only recognition program for well-qualified advisors who are committed to the women's market and serving their female clients. Achieving this award reaffirms the commitment Lisa Lockerman has to extraordinary service in addressing the financial needs of women and their families.
"We are honored to receive this award. As a firm, we place our clients' best interests first and strive for excellence in all we do," said Lockerman. "Many of our clients have been with us for over 20 years, and we work diligently to maintain those lifelong partnerships. Our industry brings with it many complexities, and we work together with our clients to deliver the clarity and financial peace of mind they deserve."
WomenCertified, originator of the Women's Choice Award, was created by Delia Passi, the leading advocate for female consumers and former group publisher of Working Woman and Working Mother magazines. In partnership with WIFE.org (Women's Institute for Financial Education) co-founders Ginita Wall and Candace Bahr, Delia has created the Women's Choice Award for Financial Advisors in an effort to help women identify those advisors who are committed to providing quality service. The award allows this elite group of advisors to showcase their commitment to the women's market, while giving potential clients a starting point for entrusting their finances to an advisor.
Women currently control 51 percent of all wealth in the United States, and according to the Federal Reserve, this number is projected to reach 66% by 2020.* As the financial industry wakes up to the fact that a great majority of the female population are seeking advisors they can trust, Passi, Bahr and Wall have already created the solution. This powerful, national initiative distinguishes advisors who support female consumers in their quest for financial education.
About Lisa Lockerman
Lockerman is the Founder and President of Lockerman Financial Group. Lisa has proudly served as a trusted wealth manager since 1991. In addition to the Women's Choice Award, she has received the Five Star Wealth Manager Award in 2012, 2013 and 2014.
Lockerman holds a Master of Science degree in Financial Services (MSFS) form The American College in Bryn Mawr, Pennsylvania. She received a Bachelor of Science degree in Business Administration with an emphasis in Finance Management and a Minor in Spanish from California State University, Long Beach. She received the Chartered Financial Consultant (ChFC) designation and Certificate in Estate Planning and Taxation from The American College. She received the Accredited Estate Planner designation from the National Association of Estate Planners & Councils. She holds the FINRA Series 24, 6, 7, 63 and 65 and is licensed to offer life and health insurance in several states.
About Lockerman Financial Group
Lockerman Financial Group is an independent fee-based financial management firm. The firm offers unbiased advice and access to a vast array of non-proprietary products and resources. Client relationships start with a personalized planning process to discover what is important to each client. Strategies are then designed to align the client's goals with financial and estate planning. A collaborative team approach is used to coordinate all aspects of a client's financial life.
http://www.LockermanFinancial.com
info(at)LockermanFinancial(dot)com
Registered Principal, Securities offered through Cambridge Investment Research, Inc., a Broker/Dealer, Member FINRA/SIPC. Investment Advisor Representative, Cambridge Investment Research Advisors, Inc., a Registered Investment Advisor. Cambridge and Lockerman Financial Group not affiliated. CA Insurance License 0G56777 and 0822719.
About Women's Choice Award
The Women's Choice Award Financial Advisor Program is based on 17 objective criteria associated with providing quality service to women clients such as credentials, experience and a favorable regulatory history, among other factors. Financial advisors do not pay a fee to be considered or placed on the final list of Women's Choice Award® Financial Advisors, though they may have paid a basic program fee to cover the cost of comprehensive review and client survey.
WomenCertified®, home to the Women's Choice Awards, awards businesses, brands and services based on high recommendation ratings by female consumers. WomenCertified represents the collective voice of women so they can help each other identify businesses that deserve their loyalty and referrals. To learn more, visit http://www.womenschoiceaward.com or go to: http://www.wife.org/womens-choice-award/finding-a-financial-advisor/.
About WIFE.ORG
The Women's Institute for Financial Education (WIFE.org) is the oldest non-profit organization dedicated to providing financial education to women in their quest for financial independence. It was founded in 1988 by wealth management experts and KPBS Heroes Candace Bahr and Ginita Wall, who have a lifelong mission of helping women connect with resources that help them prosper and grow financially. Visit http://www.wife.org.
*http://www.forbes.com/sites/sashagalbraith/2011/03/18/financial-services-the-industry-women-love-to-hate/