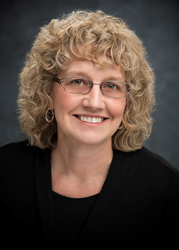 A commitment to providing exceptional service to clients through unwavering care and support has been my motto for over 30 years
Brookfield, WI (PRWEB) March 21, 2016
"I'm humbled to be nominated and grateful that all the hard work my team and I have done has been recognized by not only clients but other professionals in this industry," says Lisa Peronto.
Five Star Professional partnered with Milwaukee Magazine to recognize a select group of Milwaukee-area real estate professionals who, in only a short period of time as agents, have performed at a high level with strong client satisfaction. Lisa Peronto is featured, along with other award winners, in a special section of the May issue.
"People describe me as a high-energy, positive person who is always up for a challenge and as a 'go-getter,'" says Lisa. "I am organized, efficient, and results-oriented. I enjoy using my gifts in sales, negotiating, marketing, and project management. I am a team player, great problem solver and communicator."
As part of the Rising Star Real Estate Agent award program, agents are measured using an objective, in-depth research methodology with significant focus on customer feedback, sales volume and overall satisfaction.
"A commitment to providing exceptional service to clients through unwavering care and support has been my motto for over 30 years," says Lisa. "As a small-business owner, a company partner with my husband, the mother of three grown children, and now as a Realtor, this has remained as the cornerstone of my success."
"Rising Star Real Estate Agent award winners are agents to watch. Based on their impressive sales volume, transactions and client service they show tremendous potential to excel in the profession for years to come," says Jonathan Wesser, Research Director, Five Star Professional.
"It has been a privilege to serve so many people with their home selling and buying needs, and I promise my team will provide the same great service to anyone referred to us," says Lisa.