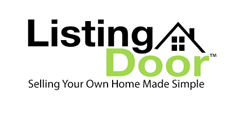 Sellers get the data, analysis, tools and insight they need to sell their home and hang on to their home equity.
Houston, Texas (PRWEB) June 04, 2015
Veteran real estate broker, author, and "for sale by owner" (FSBO) champion Sissy Lappin has launched the ListingDoor.com website, bringing her "simple and sold" philosophy of real estate innovation online and powered to help homeowners master the art of selling their homes without a realtor. Lappin, whose company was named "The Uber for Real Estate sales" in 2014 by Forbes, rose to FSBO fame with her 2012 guidebook, "Simple and Sold," with more than 15,800 copies downloaded from Amazon.
While FSBO is hardly new to the American real estate landscape, Lappin breathes new life into the strategy that helps individual homeowners save tens of thousands of dollars in commissions and fees by selling their homes without enlisting an agent. In a tight economy where every dollar counts, Listingdoor.com delivers everything a homeowner needs to market and sell their house FSBO.
Step-by-step instructions guide users through the process at their own pace, eliminating the guesswork that has plagued the DIY home selling process for decades. By combining the best practices of a professional real estate agency with Lappin's innovative technology, ListingDoor.com puts homeowners in charge of their property sale and their home's equity, with no hidden fees or commissions.
Lappin, who has negotiated more than half a billion dollars in real estate deals throughout her career as a real estate broker, designed ListingDoor.com to be intuitive, user-friendly and thorough in delivering:

A complete market analysis with an IntelReport, the same information used by real estate professionals to strategically appraise a home's value in order to generate top dollar offers.
Extensive online and social media marketing tools, including a custom ListingDoor.com website on which homeowners can showcase up to 24 high-resolution images of their property, launch a Facebook ad campaign, take advantage of social sharing to alert potential buyers, and list their properties on top real estate websites like Zillow, Trulia, AOL Real Estate, Yahoo! Homes and more, all with just a few clicks.
Expert resources, including step-by-step tips on how to sell a home "the right way" to avoid the costly pitfalls that a majority of homeowners experience working with a realtor.
Professional-grade and customized "for sale" signs and listing brochures, printed by print partner FedEx within 24 hours.
According to Lappin, commissions average $6,000 for every $100K a home is worth.
"All things considered, a real estate commission should be seen for what it represents, which is a loss of as much as 40-50 percent of home equity," Lappin says. "By using ListingDoor.com, FSBO sellers get the data, analysis, tools and insight they need to hang on to their home equity, and keep their hard-earned money in their own pocket."
Individuals who wish to sign-up for a ListingDoor.com account will receive streamlined, step-by-step instructions to price, list, market and sell their home. No pre-existing real estate experience or knowledge is necessary, and packages starting at $199.
To find out more about FSBO selling, read testimonials and view a video demonstration, visit http://www.ListingDoor.com, email Amy(at)listingdoor(dot)com or call 713-306-9104.
About ListingDoor.com:
ListingDoor.com founder Sissy Lappin is also the founder of Lappin Properties, one of Houston's most successful real estate brokerage firms. Lappin earned her claim to national fame when she published her 2012 FSBO guidebook "Simple and Sold," with more than 15,800 e-book copies downloaded on Amazon since it was first published in 2012.
Lappin's innovative ideas for making her FSBO strategies available to the public earned ListingDoor.com recognition from Forbes, naming it "The Uber for Real Estate sales" in its Dec. 2014 online publication.
ListingDoor.com's mission is to set new standards for the real estate industry by providing a smart, cost-effective alternative to traditional home sales strategies that allows homeowners to decide on the best approach for selling their homes.
###