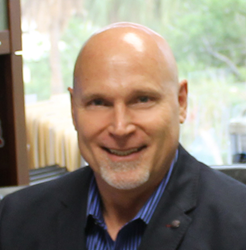 LAS VEGAS (PRWEB) August 04, 2018
In his new role, Ben will oversee the trial and construction defect departments within the company. He will work hand in hand with operations and sales to ensure the quality of deliverables. He will also train new employees within the sales and trial lines of business to exceed business goals by expanding clients within the company.
Ben joined Litigation Services in 2002 as Director of Client Services and was promoted to Vice President of Client Services in 2006. He has proven to be a strategist and sales motivator with a clear understanding of business process capabilities and practical application. His commitment to the company led him to be promoted as Vice President of Complex Litigation in 2012.
According to Ben he's excited for the new role as Senior Vice President for several reasons. "We have a team that's changed substantially over the course of the past three years, and our growth is a nice reflection to that. The motivation internally and the work ethic of our group makes it easy to be excited to step into the lead role as Senior Vice President."
Ali Rizvi, CEO of Litigation Services said, "Ross's aptitude and contributions have been invaluable and he embodies so many of the wonderful traits of our company. His innovative thinking and vision will continue to enhance the strategic direction, growth, and profitability of Litigation Services."
About Litigation Services
Litigation Services LLC, founded in 1999, creates exceptional value and cost-efficiency to its clients through centralized discovery management for complex litigation matters. The firm is a swiftly emerging industry leader in providing services that include document processing, court reporting, legal video, trial services, complex case management; as well as ESI collection, processing, and production.