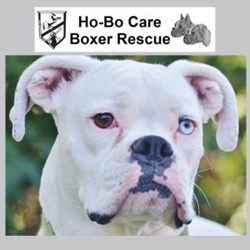 We're passionate about activating community support for the beneficiaries of our Community Program.
Littleton, CO (PRWEB) April 04, 2017
Mainstreet Independent Insurance Agencies of Littleton, CO has announced the initiation of a master charity program created to strengthen the communities they serve. The agency pledges to select a new beneficiary every several months, working closely with nonprofit organizations and community leaders to seek out those who most need help. Their wish is to bring awareness to important local causes by forming campaigns which aid worthwhile organizations, families and individuals. "We're passionate about activating community support for the beneficiaries of our Community Program," said Tanya Bell DeNorch, principal of Mainstreet Independent Insurance Agencies.
To debut the new community involvement program, DeNorch has elected to support nonprofit Ho-Bo Care Boxer Rescue. Over breeding has caused an overpopulation of the Boxer, and many purebred animals wind up in shelters because owners were ignorant of their care and don't want them anymore. Many more come from the streets, where they have been abandoned abused, neglected and are often sick. Ho-Bo Care provides shelter, compassionate care, medical treatment and basic training while searching for loving, responsible owners willing to give the critical attention and human companionship these gentle dogs need to be happy and healthy.
The donations page for each featured campaign will be accompanied by a fully detailed story outlining the cause. The team at Mainstreet Independent Insurance Agencies will also spread the word through their own vast network of customers, business associates, neighbors and friends. To join the agency in support of abused and neglected dogs, donors may visit https://www.crowdrise.com/finding-permanent-and-caring-homes-for-our-furry-friends and are asked to share the page with their own personal and professional networks. Mainstreet also produces a monthly publication, Our Hometown magazine, which will use a full page to highlight each selected Community Cause. The electronic Flipbook version of the current issue may be enjoyed at http://mainstreetbellagency.com/magazines/.
About Mainstreet Independent Insurance Agencies
A full-service insurance and financial services provider serving families and businesses from offices in Littleton, agency principal Tanya Bell DeNorch knows many local families. This knowledge and understanding of Colorado's people help her to provide customers with an outstanding level of service. DeNorch and her team of dedicated professionals work diligently to help families protect the things which are most important to them – their families, homes, businesses, cars and more. They also prepare strategies to help clients achieve long-term financial goals. More information about the agency is available at http://mainstreetbellagency.com/. To speak with a caring expert, please call 855-662-6246.