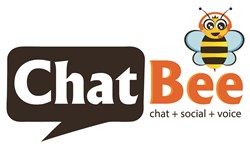 No other company in the US, UK or Australia provides this level of personal service.
London, Palo Alto (CA) , Sydney (PRWEB UK) 30 January 2014
ChatBee, the innovative Live Chat service, announces its re-launch in a booming e-commerce industry fighting the recession that hit the US and UK.
The two countries, despite the economic crisis, are global leaders in the flourishing e-Commerce sector. According to Econsultancy's E-commerce Platforms Buyer's Guide, one of the highlighted trends was the continued growth of the e-commerce market in the United Kingdom. The UK has a natural advantage in terms of the speed of adoption of the latest technology while consumers in the country are far more comfortable and likely to pay using plastic than many other countries. In this industry, small companies are booming, attracting investments and creating more jobs.
In this sector ChatBee provides a unique Live Chat Outsourcing Service that allows potential and existing customers to communicate directly with one of their professionally trained Live Chat agents, without the client needing one of their existing staff constantly monitoring the computer. The importance of Live Chat is unquestionable and ChatBee offers the best solution. ChatBee is the only service provider in the Live Chat and Social Media market place. As Alex Dutton of ChatBee, explains, "We are able to provide 'dedicated named agents to your business'. It is like you are having your own team. No other company in the US, UK or Australia provides this level of personal service."
ChatBee helps e-commerce businesses deliver first class sales and customer service as the customer never needs to wait more than 30 seconds, there are no queues, and clients do not have to speak to someone with foreign accent. And Mr. Dutton adds, "ChatBee can also help e-commerce business look like big business, but deliver, what e-commerce and small business are good at, which is a personalised service."
Further information on ChatBee and sign-up form is available at http://www.chatbee.co.uk today.
About
ChatBee provides a unique Live Chat outsourcing service with 99.9% uptime guarantee that helps businesses to generate leads, increase sales and improve customer service. They provide affordable and multi-channel contact centre services with a human touch. http://www.chatbee.co.uk