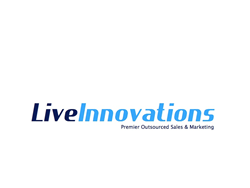 Businesses hire us to help increase brand awareness and acquire customers
(PRWEB) March 17, 2014
Live Innovations announce they have detected several "weak points" in their customer retention pipeline for some of their key clients. Live Innovations are set to devise a new customer retention strategy, and are certain that once rectified the new strategy will improve retention and overall profits for their clients. The firm hope to implement this new strategy within the next two weeks.
Managing director of Live Innovations, Tom Harris says, "Businesses hire us to help increase brand awareness and acquire customers. However if that is not turning into profit for our clients then we need to dig a little deeper and fix the root of the problem."
A study by Harvard Business Review, titled 'Putting the Service-Profit Chain to Work' published in March 1994 shows that a 10% increase in customer retention can translate to 30% or more in profits. Businesses still abide by this calculation today. It is common knowledge that businesses strive to gain long term customers. Once obtained, it is more effective to retain those quality customers than to lose one to the competition and pay to find a new one.
Tom Harris, managing director of Live Innovations comments, "It's important that a company gets what they pay for, just like anything else. If I go to a restaurant and order the steak, but they bring out a salad, I shouldn't have to pay steak prices. Our clients should be paying for quality customers who are happy to pay for the product or service for years to come. That's the kind of business every company wants."
When companies want to outsource their work to other companies, it creates more time to focus on their core business. This is usually the goal of reducing costs and providing a better or equal service.
One risk businesses run into with outsourcing is they lose touch with their own systems. They become unaware of what is being said to customers, or the processes which customers must complete. "Understanding the whole pipeline is important for businesses who want to retain customers. You need to know what that journey feels like for them, and see how it can be made easier and ideally memorable," comments Live Innovations' managing director Tom Harris.
Many customers know the frustrations of using an automated service on the phone, or waiting to be transferred to another section of a call centre to get a solution for their problem. A poor customer experience can lead to a loss of business. Many customers that experience poor customer service will leave without giving any feedback. This can lead to "black holes" in the customer retention pipeline that can affect bottom lines.
Managing director Tom Harris comments, "We noticed that the customers we were acquiring were being passed on to a third party call centre. The service wasn't necessarily bad, but it wasn't up to par with the service they had already received. With that disparity, it was easy for customers to feel unwelcome. We fixed that, changed what the agents were saying and how customers are made to feel. I am very optimistic that retention will improve by orders of magnitude."
Live Innovations is London's premier outsourced sales and marketing company. Specialising in F2F customer acquisitions and direct marketing campaigns.