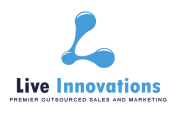 This one-on-one connection with consumers often encourages long-lasting and personal business relationships
(PRWEB) January 25, 2016
Live Innovations have recently undergone several changes so that they can relaunch a new, even more personalised direct marketing service on behalf of their clients' brands. The firm have revealed that they will be specialising in event marketing only, which makes them stand out from other direct marketing firms. As Live Innovations will be focusing all of their attention on event marketing campaigns this means they are able to deliver a truly unique and personalised service to consumers, which is something the firm prides itself on.
About Live Innovations: http://liveinnovations.co.uk/company-info-2/
Live Innovations have re-opened in London, Waterloo, an exciting area surrounded by huge industry professionals which the firm can work alongside and gain advice from. Waterloo is in central London and benefits from huge crowds all year round, perfect for Live Innovations' unique events. The area is also close to several London Universities which means the firm has access to talented graduates and aspiring business owners to join their business development opportunity and create talented sales representatives.
Live Innovations have a unique event marketing process where they work closely alongside their clients to test their market reach and to decide on ideal candidates and potential prospects. The firm then develop personalised event marketing campaigns which allow them to connect directly with consumers on behalf of their clients' brands. This one-on-one connection with consumers often encourages long-lasting and personal business relationships between brand and consumer. In turn, this often leads to increased customer acquisition, brand awareness and brand loyalty for their clients.
As specialists in event marketing and personalised marketing processes, the firm have been chosen by a prestigious finance client to represent their business and products. Live Innovations were honoured to be hand-picked by the client and this has made the relaunch even more exciting for the brand. Live Innovations are excited to be back representing their clients and expanding their market reach and are particularly excited about their upcoming events.
The firm's Managing Director, Tom Harris, originally from Australia, travelled to the UK several years ago where he was able to pursue a career in sales and entrepreneurship. The business owner launched Live Innovations in 2011 and has managed the business in several locations including Leicester and London. Tom Harris has expressed his plans to expand the firm's market reach internationally to America and then back to his roots in Australia. "We are extremely excited by our re-launch in Waterloo and we can't wait to start generating some great leads for our clients," stated business owner Tom Harris.