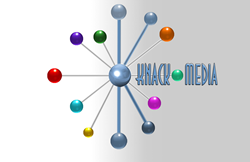 If you are looking for mortgage leads with the highest closing ratio them call Powers Marketing Group today!
(PRWEB) December 12, 2013
The country's top mortgage lead provider Powers Marketing Group is now offering some end of the year deals on leads. They have many different mortgage lead products available, and will offer these specials based on volume and type. One of the more popular sources is live television call purchase loan leads, and refinance leads. Theses hot transfer mortgage leads come through a local call center, and are qualified and then transferred to broker or bankers loan originator. This is what most large mortgage bankers use, these leads make the mortgage live transfer an interesting play for the industry. When an outsourced call center does basic qualifying for lender and then hot transfers the call, loan originators are able to focus on high quality applications that convert at higher percentages. To find out the different deals being offered on these products, contact the marketing company or visit, http://powersmarketinggroup.com/mortgage-leads
The marketing company is also pleased to announce volume discounts on internet leads. Mortgage refinance internet leads have been an integral part of the industry going back to the mortgage boom that created the real estate crisis. They were effective then and still remain to be effective today. Information related to mortgage interest rates are always posted online, so the amount of individuals responding to mortgage deals developed online through email and pay per click campaigns is enormous. They are available in real time exclusive, and delivered via email or posted to a CRM tool, depending on user preference. Homeowners are generally ready to go when they fill out a form requesting refinance information, and these leads convert well for the sales origination's that purchase these.
Firms that make sure their sales representative get a hold of these people using both the phone and internet in addition to multiple follow up attempts will close more mortgage refinance internet leads than the average company. Those firms that have embraced the idea that sales people call and email these leads until they are told not to call will add loans to the pipeline and add profitability to the company.
The last product the marketing company is offering specials on is aged mortgage leads. Aged purchase leads can come from a few places in the mortgage lead industry. When rates are low, there are typically more TV and radio ads out there pitching the idea of rates being at historical lows and now being the best time in history to buy a first home. Another source of aged purchase loan leads are called trigger leads, where a data record is created as the result of a credit pull for a purchase mortgage transaction. There are many of these type leads created across the country because of the amount of individuals looking to qualify for a home. These leads typically take longer to close than a refinance lead. This notion lends itself to the idea that an aged purchase loan lead is a good primary source of purchase leads. To learn more about aged mortgage leads, and the process of obtaining them contact the office at, (888) 288-4825.
Whether a business is looking for exclusive mortgage leads or aged leads the marketing company can provide specials on all. The company is currently working with the top SEO professional in the USA to assist in promoting different internet based products. Powers Marketing Group continues to dominate its competition by offering competitive pricing and leads that convert to closings. The company also prides itself on using US based call centers to deliver their hot transfers, ensuring top quality customer care.
Powers Marketing Group is a full service marketing that is focused on lead generation strategies that assist organizations sales teams to obtain new clients. The marketing firm produces mortgage leads that have the proper profitability and return on investment required to operate a successful business. Marketing partners can expect more from their lead providers today, and Powers Marketing has many large partnerships with lead generation strategies that keep costs down and grow sales for their marketing partners.
About The Company: Powers Marketing Group knows all about finding clients. The marketing company makes it their business to learn everything they can about potential customers including where they are and the best methods to finding them. From mail campaigns to online ads to television and radio commercials, Powers Marketing Group can build a company's marketing campaign from scratch to get the results their partners deserve.
Contact: Billie Powers
Phone: (888) 288-4825