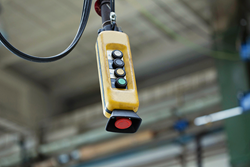 To achieve peak performance...
(PRWEB) August 14, 2013
Godlan, Inc., an Infor Gold Channel Partner representing the Midwest and Southeast, announced today that they will host a live software demo webinar on Tuesday 8-20-13 at 10 a.m. Eastern Time featuring Shop-Trak for Infor SyteLine ERP: "Achieve World-Class Manufacturing". The webinar will be guided by expert Greg Lake.
Click Here for Free Registration!
Shop-Trak for Infor SyteLine provides two-way communications between the shop floor and the rest of the organization. All departments, including sales, finance, design, management, and operations share common goals to achieve peak performance. The outcome is that Shop-Trak and SyteLine provide manufacturers with up-to-date schedules, capacities and loads, accurate inventories, and more automated costing.
Benefits Realized:

Improve labor efficiency
Reduce labor costs
Save time with touchscreen access
Improve on-time delivery and customer service
Faster information = better decisions
Through online access to status and dispatch information, employees can see what work they need to do in the order that it should be finished. This enables leading manufacturers to improve customer service by delivering orders in a timely fashion. With Shop-Trak, organizations will streamline operations and increase efficiency by reducing time-consuming manual effort, while maximizing your potential growth and profitability. When manufacturers integrate Shop-Trak with Doc-Trak's automated document management software, they drastically reduce or even eliminate paperwork on the shop floor.
It's so easy to train employees to use Shop-Trak's touch screen interface that manufacturers will be able to quickly implement their enterprise solutions and begin enjoying its many benefits.
Godlan was awarded North America SyteLine ERP Partner of the Year in 2011 and is an approved Infor Gold Channel Partner serving customers for 28 years. For more information, visit godlan.com or call 586-464-4400.
###
About Godlan
Godlan is a leading manufacturing performance specialist that has been implementing integrated technology solutions since 1984. As an approved Infor Gold Channel Partner with a focus on Infor SyteLine ERP, Godlan supports the implementation of world-class processes and best practices throughout discrete manufacturing organizations. For more information about Godlan, its mobile application InSync Anywhere, or Infor SyteLine ERP manufacturing software demos, call 586-464-4400 or visit godlan.com.
About SyteLine ERP 10x
Infor SyteLine ERP provides the foundation to improve business efficiency, customer service, and overall manufacturing productivity for a broad range of industries, including metal fabrication, industrial equipment and machinery, high-tech and electronics, and more. Manufacturers can now unlock the potential of their people and capabilities and get software that works the way they think with the latest release of Infor SyteLine ERP 10x. Manufacturers will be able to expand capabilities, get a new look and feel, take advantage of additional industry-specific capabilities, and increase visibility into their business at all levels.