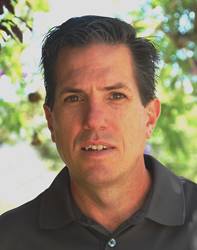 We are delighted to welcome John to the LiveWire team and confident that this leadership will be an invaluable asset to our organization and integral to its successful growth
South Jordan, UT (PRWEB) October 12, 2015
LiveWire Innovation, Inc. (LiveWire) announced that John M. Baumann has joined the company as Chief Executive Officer. Mr. Baumann will lead LiveWire's executive team in setting strategy and financial direction while actively participating in operations and business development.
"I am delighted to welcome John to the LiveWire team and confident that this leadership will be an invaluable asset to our organization and integral to its successful growth," said Ronald Vogel, the interim CEO of LiveWire who is stepping down and will remain on the LiveWire Board.
Dr. Cynthia Furse, one of LiveWire's founders and Chairperson of the Board, said "John's breadth of experience in high-tech industries will provide unique perspectives that will help drive effective strategies and execution in LiveWire moving forward."
Mr. Baumann has been directly involved with several fast growing, highly successful technology companies, in addition to having spent several years at a large private equity firm. Most recently, Mr. Baumann served as General Manager of FLIR EOC, a subsidiary of FLIR Systems, Inc. and a market leader in advanced laser-based systems and photonic sensors for military and industrial applications where he was responsible for all aspects of the business, including business development, operational execution and product development. Mr. Baumann had been the CFO at Aerius Photonics, which was acquired by FLIR in 2011, and prior to that held various operational, investor relations and corporate finance positions with Platinum Equity, LLC and Semtech Corporation.
"I am confident that LiveWire's unique SSTDR technology will revolutionize many aspects of the world's wired electrical and data systems," said Mr. Baumann. "I am excited to be a part of an organization committed to significantly improve the safety, reliability and transparency of every ground-based, airborne and seaborne electrical system."
Mr. Baumann earned a bachelor's degree from Loyola Marymount University and a master of business administration from Pepperdine University.
About LiveWire Innovation, Inc.
Headquartered in South Jordan, Utah, LiveWire Innovation, Inc. is commercializing its patented Spread Spectrum Time Domain Reflectometry (SSTDR) technology to see into the cable environment without any interference to the electrical circuit which has positioned LiveWire at the fore-front of innovative Time Domain Reflectometry solutions. This system detects, precisely locates and characterizes any change or fault of a cable and alerts the customer wirelessly or over a data network. For more information, please visit http://www.livewireinnovation.com.