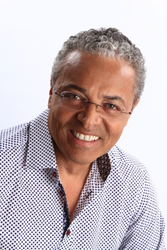 Los Angeles, CA (PRWEB) October 02, 2014
Live Happy's special event titled "Don't Sacrifice Your Happiness for Your Success," will be tonight. This Live Happy event will feature Kym Yancey, a sought after speaker and the magazine's Co-Founder and CEO. The event will be held today, October 2nd in Los Angeles, California.
Kym Yancey will be presenting the latest research on happiness, and teach practical strategies on how to bring more happiness into one's work place, to one's relationships, and most importantly one's home.
When: Thursday, October 2nd, 2014
Where: The Space Hollywood, 7318 Melrose Ave, Los Angeles, CA 90046
Time: 7:00 P.M. – 9:30 P.M.
Ticket Price: $15.00, purchase a ticket by clicking on this link
Live Happy's Special Event will be filled with business executives, local business owners, entrepreneurs, and people who don't want to sacrifice their Happiness for their Success.
"Live Happy" is a dynamic global movement with celebrities like Olivia Newton-John, Miranda Lambert, Chris O'Donnell, and Shawn Achor leading the way.
About Kym Yancey
As CEO and Co-Founder of Live Happy, Kym Yancey is responsible for strategy development and business initiatives, which include Live Happy magazine and campaigns such as Acts of Happiness. He is recognized as one of North America's premier marketing and innovation thought leaders. With a legacy of successful ventures, he brings a wealth of passion, creativity and business savvy to everything he touches.
Before Live Happy, Kym was co-founder, Chief Marketing Officer and President of eWomenNetwork, a private business networking community for women entrepreneurs, with over 500,000 members across the US and Canada.
Kym is also a gold-record-winning composer and producer. In the 70s and early 80s, he was signed to Capitol Records as the drummer and a singer with the legendary funk band "SUN." The band appeared frequently on Soul Train and in sold-out concerts throughout North and South America.
He later parlayed his music skills into advertising, and launched one of the top multicultural advertising agencies in the US. Along the way, Kym wrote award-winning commercial jingles and received more than 200 awards for creative excellence, including as a finalist for Inc. magazine's "Entrepreneur of the Year."
About Live Happy
Live Happy is a company dedicated to promoting and sharing authentic happiness through education, integrity, gratitude and community awareness. Their mission is to impact the world through a happiness movement that inspires people to engage in living purpose-driven, healthy, meaningful lives. We're a magazine, website, resource and movement about a timeless quest: Living a happy life.
Happiness empowers people to make a positive difference in their lives and in the lives of others. Happier people are healthier, more satisfied with life and their relationships, and they live longer. Join the live happy movement. Happiness is a journey anyone can take and it starts with people just taking that first step.
Britney Chan
Marketing Project Manager
Live Happy, LLC
4006 Belt Line Road, Suite 120
Addison, Texas 75001
Office: 972.810.6637 x 183