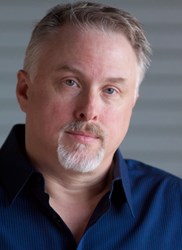 "Our early success far outpaced our initial plans, and my goal for the next year is the continued growth of our membership, and increasing member benefits," said Homsley
Orlando, FL (PRWEB) August 21, 2013
Orlando-based production organization, LSP -- the International Guild of Live Show Producers -- is proud to announce the appointment of Chris Homsley as incoming Chairman of the Board for 2013-14, effective immediately. Homsley is the current Vice President of LSP.
LSP represents the interests of all laborers, craftsman, and associates of the live show & event production community internationally, from Assistant Stage Managers to Executive Producers, providing its membership with access to key production jobs, group discounted health benefits, insurance, education, recognition and support.
"Chris was the primary contributor to the original development of LSP, and during his time as Chair Elect, was intimately involved with our first year of operation," said Greg Fox, LSP President/CEO. "It's been an exciting first year for us, and his knowledge of LSP will provide for a smooth transition and continued success as we enter our second year."
The consortium (http://www.liveshowproducers.org) has well over 100 years of combined production experience, handling some of the most high-profile events ever produced. Homsley's credentials are extensive and include the 2002 and 2004 Olympics Ceremonies, the Academy Awards, and the Red Bull Air Race series.
"Building LSP from ground up has been a truly rewarding experience," said Homsley. "Under Greg's leadership, our early success far outpaced our initial plans, and my goal for the next year is the continued growth of our membership, and increasing member benefits."
LSP will continue its Free Membership Drive through the end of the year, which includes no initiation fee, application fee, or first year dues for members, and can be applied for online.
About LSP:
The LSP is the International Guild of Live Show Producers, an Orlando-based group of industry professionals, representing the interests of all members of the international live show & event production community. Members are promoted, recognized, protected, and encouraged to work together to enhance and augment their profession, and advance the overall industry. The LSP provides members with access to group discounted health benefits, insurance, education, support and a set of standards by which to produce live shows and events. Applicants are thoroughly vetted, verified and required to maintain and document a high level of standards. The LSP was founded in 2012 by a group of veteran & rising live show & event producers, credited with producing some of the most high-profile live shows & events. For more information, or to apply for membership, visit http://www.LiveShowProducers.org or call 407.476.5774.