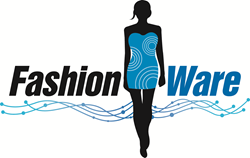 A new generation of wearable tech has arrived. It is not only keeping us connected and transforming our fashion sense, but it is also changing the way we work and play.
New York, NY (PRWEB) May 29, 2014
Smart fabrics, embedded sensors and AR glasses are among the latest wearable technologies that are changing the fashion industry and creating a geek but chic fashion trend. For the second year at CE Week, Living in Digital Times will showcase the best, most sophisticated designs this high tech, high style industry has to offer at FashionWare, a live runway fashion show headlining CE Week's opening night cocktail reception on June 25th. The event will bring front and center creations that blend style and function with environmentally affected clothing, digitally printed fabrics, augmented reality devices and the latest in wearable tech accessories.
"A new generation of wearable tech has arrived. It is not only keeping us connected and transforming our fashion sense, but it is also changing the way we work and play," said Julie Sylvester, co-producer, Living in Digital Times. "This generation of wearable tech is allowing smart fabrics and smart devices to work together at a whole new level of connectivity."
In addition to the runway show, on June 25th Living in Digital Times will be hosting a FashionWare panel discussion about the latest trends and offerings in the fashion-tech industry. The panel will be led by tech and fashion industry leaders, including:
● Lauren Indvik (moderator), Editor in Chief of Fashionista.com, who once served as associate business editor of Mashable where she covered the intersection of technology, retail and media.
● Yuli Ziv, Founder and CEO of Style Coalition, a serial entrepreneur revolutionizing the fashion industry by organizing the monthly Fashion 2.0 panels and networking event series in NYC, bringing together the fashion and technology worlds.
● Pierre-Alexandre Fournier, CEO of Hexoskin, a wearable health technology company that makes smart clothing embedded with technology that improves an athlete's performance.
The FashionWare Exhibit will offer attendees a more in-depth look at the fashions and accessories that are part of the live runway show, with items from today's leading fashion-tech brands and designers including:
● Designs by 3lectromode
● Designs by Make Fashion
● Hexoskin, the sensor-filled smart shirt
● Velodyne, headphones with interchangeable designer skins
● Jeans for your high tech accessories by WTF jeans
● GOQii, a brand new fitness band
● Skulpt, a body composition and muscle quality analyzer and winner of Last Gadget Standing at CES 2014
● Crayola's Virtual Fashion show
● WowWee's new MiP that launched at CES 2014
● The latest in hearing aid technology from ReSound
● Healbe GoBe™ providing the most accurate, comprehensive information from your body, delivered effortlessly to your smartphone.
"Designers and consumers, especially those who grew up with technology as part of their daily lives, are embracing the merger and we're eager to see where wearables will take us next," said Robin Raskin, founder, Living in Digital Times.
FashionWare Events at a Glance:
Exhibit: June 25th 11 a.m. to 7 p.m.; June 26th 9:30 a.m. to 3 p.m.
Metropolitan Pavilion, 125 W 18th Street
Panel Discussion: June 26th at 4:30 p.m.
Altman Building Gallery, 135 W 18th Street
Runway Show: June 25th at 6:00 p.m.
Metropolitan Pavilion, 125 W 18th Street
Register online today at secure.events-registration.com/ceweek2014/ For more information, please visit ceweekny.com/fashionware-exhibit/
About Living in Digital Times
Founded by veteran technology journalist Robin Raskin, Living in Digital Times brings together the most knowledgeable leaders and the latest innovations impacting both technology and lifestyle. It helps companies identify and act on emerging trends, create compelling company narratives, and do better business through strong network connections. Living in Digital Times produces the following conferences, exhibits and events at International CES and other locations throughout the year: Digital Health Summit, Silvers Summit, Sports & Fitness Tech Summit, TransformingEDU, Kids@Play Summit, MommyTech Summit, Battle of the Bands, Mobile Apps Showdown, Last Gadget Standing, FashionWare, Robotics on the Runway, and the KAPi Awards. For more information, visit LivinginDigitalTimes.com.
About CE Week
CE Week is the consumer electronics (CE) industry's official weeklong, citywide event in New York City. The official mid-year meeting, conference and new technology showcase includes the event headquarters, CE Week Exhibits, which is the site of CE Week's largest exhibition hall and conference program. CE Week is organized in association with the Consumer Electronics Association (CEA)® by Martin Porter & Associates and Consumer Technology Publishing Group/NAPCO, publisher of Dealerscope, Technology Integrator and the Technology Tell Network.
# # #