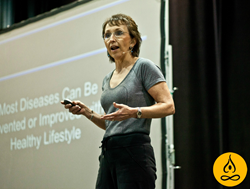 If we have a specific plan, we have greatly increased the odds of accomplishing goals and getting there in record time; That is Living WELL Aware!
Temple, TX (PRWEB) September 22, 2014
Dr. Patricia Sulak has become a voice for wellness through her Living WELL Aware organization as well as her new book, 'Should I Fire My Doctor?', published by Next Century Publishing. Now, Dr. Sulak will be hosting a Living WELL Aware Conference to raise funds for Families in Crisis on Saturday, October 4th, 2014, in Temple, Texas.
LWA will be combining forces with Altrusa International, Inc., of Temple to raise funds for Families In Crisis or FIC of Temple and Killeen. FIC is an organization that assists the homeless and battered women in the central Texas area.
The conference will begin at the First United Methodist Church's event center in downtown Temple with registration opening at 7:30 a.m. Sessions begin promptly at 8:00 a.m. and conclude at 1:30 p.m.
Dr. Sulak, along with neurologist Dr. Jeff Clark, urologist Dr. Jeff Waxman, gastroenterologist Dr. Dawn Sears, cardiology rehab director Dr. Catherine McNeal and other wellness experts will donate their time and expertise in presenting the latest in wellness information, implementation and inspiration. New health information published in the last year will be presented so that regular LWA conference attendees will still find new information on the program.
Topics include: 11 Essential Elements to Health and Happiness; The 7 Health Metrics That Dramatically Decrease Death & Disability; Cardiovascular Disease: Reducing Your Risk; Prevention of Dementia and Stroke; Lifestyle Management of Stomach & Bowel Problems; What IS Healthy Eating?; How to Make Movement Mandatory in Your Life; Stifle Stress / Sever Suffering: Get the STRESS out!; and Making Lasting Changes to Improve Your Health.
A light lunch will be provided. The Family Life & Worship Center of First United Methodist Church, Temple, is located at 102 North 2nd Street, Temple, Texas. All registration proceeds support Families in Crisis. Registration is available online at http://www.livingwellaware.com/events, or by telephone at (254) 634-1184. For information or questions, call Living WELL Aware at (254) 774-8515.
Dr. Sulak's latest book, 'Should I Fire My Doctor?', published on June 27, 2014, has experienced massive growth, great sales and rave reviews. Now attendees will have a chance to hear Dr. Sulak in person along with other health and wellness experts.
About Patricia Sulak:
Dr. Patricia J. Sulak is a physician, researcher, and educator who focuses her efforts on teaching the public about wellness and how to take control of personal health. She has appeared on CNN as well as in the Wall Street Journal, Cosmopolitan, Newsweek, TIME, and US News and World Report. She is also the recipient of the North American Menopause Society's 2008 award and has been named among the "Best Doctors in America."