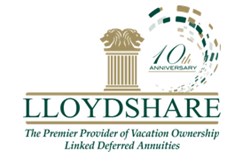 Las Vegas, Nevada (PRWEB) August 22, 2013
Lloydshare Green Lion Team sets the precedent of eco-friendly operations in the travel industry and works on educating the importance of reducing carbon footprints. As a company in today's environmental conditions, it is important to recognize the impact that negligent corporations have on the welfare of the environment. It is this dedication to the environment that has Lloydshare doing their part to operate in an eco-friendly manner so that they can create a model that other companies in the travel industry could follow.
Martyn Ravenhill and the Green Lion Team is made up of environmentally conscious employees that work to make Lloydshare as efficient and eco-friendly as possible. Some of the ways that Lloydshare monitors their corporate carbon footprint is by using recycled paper, practicing energy efficiency and virtually sending information. By making a few changes in the work place, it is possible to reduce a large portion of pollution and waste that corporations are contributing to the world. The Green Lion Team believes that it is the responsibility of all companies to take environmental issues into their own hands, so that they can be the change that they want to see in the world. Reputation Specialist, JW Maxx Solutions' CEO Walter Halicki states that, "Martyn is doing an outstanding job in trying to reduce their company's carbon footprint."
Lloydshare Green Lion Team is just one aspect of this amazing company's operations; when not searching for ways to help and improve the environment, Lloydshare is finding ways to save individuals money while travelling. This company offers deferred annuities contracts for individuals that are interested in saving the most money while they are on vacation. Through these fixed-term investments, individuals can travel for decades experiencing exotic locations at reduced rates, and at the end of their contracts receive a lump sum payment of their original investment. This is a new type of travel deal that is shaping the industry and gaining a lot of momentum in the current market.
Lloydshare really sets themselves apart with the focus that they have on customer satisfaction as well as travel savings. Those individuals interested in receiving the best travel deals, with a fixed commitment at a company that cares about their needs as well as those of the environment, should contact Lloydshare today for additional information.
Lloydshare Green Lion Team Contact Information:
World Trade Centre 1st Piso
Calle 53, Marbella
Apartado Postal 0832-0755 WTC, Panamá
Republic of Panama
Tel. 507 205 1993
Fax. 507 205 1802
info(at)lloydshare(dot)com
http://www.lloydshare.com