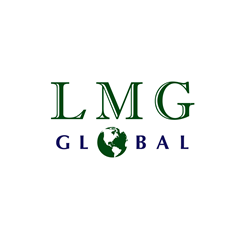 LMG Global hinted at the fact the business may be due to expand further next year
Toronto, Canada (PRWEB) October 19, 2014
Last week direct sales and marketing firm LMG Global gave a glimpse into what the future may hold after announcing they have experienced rapid growth over 2014. LMG Global hinted at the fact the business may be due to expand further next year and industry rumours suggest this may include the opening of two new branches in other major cities across Canada. The firm, which was established back in 2013, has worked with a number of successful clients, including fortune 500 companies and worldwide non-profit organisations which has helped them build a positive reputation among industry experts. LMG Global have acquired impressive results for their clients through their face to face direct marketing solutions, which has led to the firm's services being in high demand from businesses from all sectors across Toronto.
About LMG
Global: http://lmgglobal.org/about/
There has been a dramatic increase in the need for direct marketing solutions over the last couple of years. After the initial boom of digital marketing and customer service technologies, many businesses are now struggling to connect to their consumers on a humanistic level. Direct marketing allows businesses to meet with their consumer in person, opening up an honest channel of two way communication which helps to deepen customer relationships and increase customer retention. Over the last year LMG Global has helped a number of businesses improve their customer relationships through face to face interactions and presentations, their approach allows their clients to learn more about each consumers individual needs and develop products and strategies that meet these needs. This has led to LMG Global's clients achieving high ROIs and customer acquisition rates, as well as the opportunity to increase their market reach and grow their businesses.
LMG Global is based in the vibrant city of Toronto, Ontario. The firm work with clients from Financial, Telecommunications, Merchant services and Non For profit industries and make it their mission to develop unique and engaging campaigns to meet each of their clients' unique needs. LMG Global support their clients through every stage of the marketing process, offering them easily measurable results to help them meet new consumer trends and requirements. The firm are thrilled to have been able to work with so many inspiring clients from such varied industries, and recently, it's been suggested this is set to continue as the firm may be taking on another client in early 2015.