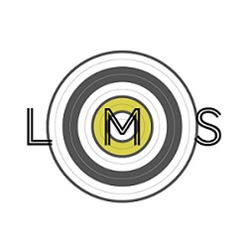 I was in Brisbane last week looking at office space and was in Perth the week before doing the same.
Sydney, Australia (PRWEB) May 10, 2014
LMS Thinking is an international sales and marketing firm located in Sydney with offices in London and New York. Founded in 2007 by Managing Director, Tim Kennedy, LMS Thinking has been able to grow and develop across three major continents by using solely direct marketing strategies. Through the firm's face to face direct marketing approach they carefully integrate both the sales and the marketing processes; providing their clients with a return on investment that will surpass expectations. By taking their clients service directly to customers, the firm effectively drive profits and growth for any business with no risk factor.
At a time when most companies keep their heads down and struggle to find a way to survive the recession, LMS Thinking have grown and expanded into multiple locations across 3 major continents. In the past 12 month, LMS Thinking has increased sales by 40%. The firm's head offices are based in 3 major economic cities; London, New York and Sydney and LMS Thinking has a further 18 satellite offices throughout the UK, Ireland, Australia and the USA. LMS Thinking's growth over the last few years exceeds industry standards, putting them at the top of their field and with plans for further growth in 2014; the firm continue to confirm their dominance within the sales and marketing industry.
About LMS Thinking: http://www.lmsthinking.com/our-approach/
Since the firm's establishment in Sydney last year, LMS Thinking have been working towards expanding throughout the Australian market and have now begun to scout out offices spaces in Brisbane and Perth. 'I was in Brisbane last week looking at office space and was in Perth the week before doing the same' said Tim Kennedy, Managing Director of LMS Thinking.
Australia has a great market for firms like LMS Thinking. It is a country which has been one of the few in the industrialised world to avoid the global financial crisis and has a low budget deficit and debt to GDP compared with other major economies. By the close of 2013, global outsourcing markets exceeded $480 billion so for companies looking to plan for the future, outsourcing is going to become an integral part of any business plan to aid expansion and success. Australia is also the passport for the Asian and Pacific markets, both established and emerging realities composed of hundreds of millions of potential customers.
Australia is a major trading nation, with eight of its top export markets within the Asian region. With these trade links, strategic location and a highly educated, multilingual workforce, Australia is uniquely positioned as a platform for growth. Australia also bridges the world's major time zones, offering 24-hour access for global organisations.