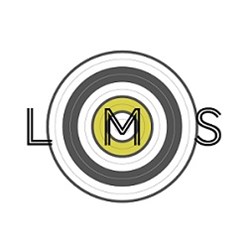 Our goal is to make sure each of our clients gets the highest return on investment possible.
Sydney, Australia (PRWEB) October 24, 2013
LMS Thinking is an outsourced sales and marketing firm based in three major economic cities: New York, London and Sydney. LMS Thinking has a powerful way of reaching consumers through direct marketing methods, since the firm tailors the way they present their client's product or service to match each customer's individual requirements. LMS Thinking take their clients service directly to consumers, cutting out the middle man, effectively driving profits and growth for any client with no risk factor.
About LMS Thinking: http://www.lmsthinking.com
Over the last 5 years, many companies have moved away from direct marketing and focused their marketing activities online. However the closing sales rate for direct marketing is still higher than digital marketing which means it is an efficient tool for any major brand. At LMS Thinking, the firm integrates the sales and marketing processes for their clients which results in combining a perfect balance of strategic sales with an enticing marketing approach. 'Our goal is to make sure each of our clients gets the highest return on investment possible when hiring our agency to roll out marketing services on their behalf,' says Tim Kennedy, Managing Director of LMS Thinking.
LMS Thinking has now decided to release their top 5 tips for helping business plan a direct marketing campaign. Founded in 2007, LMS Thinking has since expanded across three different continents: Europe, North America and Australasia. The firm has several years of experience and knowledge of the direct sales and marketing industry from different geographical markets. Their experiences have enabled them to create an effective direct marketing model for businesses to use. LMS Thinking's strategy will help businesses attract more customers and get better value for money.
The firm have released their top 5 tips as:
1.Establish a clear objective
2.Make campaign expectations realistic
3.Pursue a targeted market approach
4.Communication, engagement and interaction
5.Get instant feedback from customers
Tips in business are an essential catalyst for growth. When planning a direct marketing campaign, a clear strategy must be in place for any business; a method for collecting results must be established, responses must be monitored on a regular basis, results must be analysed, constant reviewing and reporting of campaign performance must be carried out and all campaigns must be kept on file for future reference. These top 5 tips from LMS Thinking will enable companies to create their own logical business strategy to ensure future growth and economic success.
Download a copy of their Direct Marketing Tip Sheet which is attached to this release.