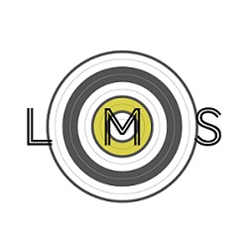 Sydney, Australia (PRWEB) March 11, 2014
Last weekend, The Cosmopolitan in Las Vegas became host to a prestigious sales conference. Managing director Tim Kennedy of LMS Thinking was named the keynote speaker at the event for his speech on 'The Foundations of Success'.
The Sales Conference, which took place at the iconic Cosmopolitan Hotel in Las Vegas attracted 250 small business owners and entrepreneurs from across America, Europe and Australia. Located on the Las Vegas strip, The Cosmopolitan boasts a range of flexible convention and meeting facilities that can be configured to cater for such events. Attendees of the conference saw speeches from several entrepreneurs, however, the feedback on the day recognized Tim Kennedy of LMS Thinking as the standout speaker.
Tim Kennedy, the managing director of LMS Thinking delivered a speech about building success. His speech consisted of highlighting a four week plan to change the mentality of individuals they are coaching/mentoring to be more positive and goal orientated. Tim Kennedy emphasized the importance of goal setting in business and how it is usually credited for determining success. By setting regular goals throughout the year, it gives the business a clear direction. This is supported by the study titled '1953 Yale Study of Goals' which was published in Fast Company magazine. Research collected from this study confirmed that people are more likely to succeed if they have specific goals written down, compared to those who don't.
Not only was Tim Kennedy's speech noted as being inspirational, but his own personal successes were also celebrated. He established his business LMS Thinking in London for 10 years, before expanding LMS Thinking into New York and Sydney.
LMS Thinking is a leading provider of outsourced sales across three continents. Specializing in direct marketing, LMS Thinking deliver compelling marketing campaigns on behalf of their clients. These campaigns help raise brand awareness and brand loyalty, generate quality leads and increase sales revenue.
The firm's success in all three continents was a result of Tim Kennedy's strategic leadership, business management and goal setting. Tim Kennedy set up his business in London, and for 10 years, he set the foundations for success. The managing director claims that his expansion into America and Australia was only possible because of his strategic planning, management and goal setting whilst operating in London.