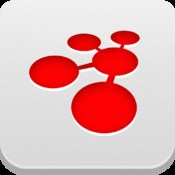 Loc8 Mobile can potentially replace a number of apps you may already use, and depending on the nature of your business, could be the only asset tool you will ever need.
Barcelona, Spain & Melbourne, Australia (PRWEB) October 22, 2013
GetApp, an independent marketplace that helps businesses discover, compare, review and purchase business applications, today announced it has awarded maximum rating to Loc8 Mobile, Loc8.com's smartphone application that forms part of its full spectrum field service offering for asset maintenance and job management.
"Loc8 Mobile can potentially replace a number of apps you may already use, and depending on the nature of your business, could be the only asset tool you will ever need," said Jonathan Garro, GetApp reviewer.
Loc8 Mobile achieved the following ratings:
Overall: 10/10
Ease of Use: 5/5
Features: 5/5
Value: 5/5
Loc8 is a tightly integrated asset, help desk, and maintenance management system with powerful mobile solutions for small, medium, and enterprise businesses. It offers work order and asset maintenance management that helps businesses track and manage the whole job and asset maintenance lifecycle.
Loc8 replaces current paper or spreadsheet based job sheets with a highly usable application that connects service managers and admin teams to mobile field service engineers.
According to GetApp, the main benefit of Loc8 is that is consists of a tightly integrated set of mobile apps that are optimized for small screens and loaded with location-specific features rather than a mobile version of a web interface.
Loc8.com CEO David Hodges said, "We are honored to receive the maximum score from GetApp. We are proud to allow field service staff to do everything from simple reactive work orders to complex scheduled maintenance on assets directly through a iPhone application, and simplify their day."
To read the full review on GetApp visit:
http://www.getapp.com/blog/loc8-mobile-review/
To learn more about Loc8 Mobile, please visit:
http://www.getapp.com/mobile/ios/loc8-dot-com-mobile-loc8-dot-com-ios-app
About Loc8
Founded in 2011, Loc8.com is changing the way businesses approach asset maintenance and field service. The old paradigm of selling EAM, CMMS and field service systems is wrong - businesses, large and small, need all of these elements to compete and be productive. Loc8.com is powering this through it's Service Supply Chain(TM) giving small, medium and large enterprises unprecedented operational control, while decreasing cost and increasing margins.
Despite our sophistication, we've been able to use some engineering magic to make Loc8.com super fast, easy and fun to use.
Headquartered in Sydney, Australia with offices in Melbourne and London, Loc8.com works across all industries, including engineering, rail, health, defence, education, petro-chemical, resources, manufacturing, transportation, building and construction, and government.
Customers include BHP Billiton, Rio Tinto, Auto Fire Protection, AIC Solutions, Vysionics, Corning Cable, United Group , Programmed Maintenance Solutions, Kangan Batman TAFE, Realestate.com.au, King Abdullah University of Science and Technology, and Spotlight Stores.
About GetApp
GetApp is the largest independent online marketplace that helps small to mid-sized businesses and startups discover, evaluate and manage the perfect business apps for their needs. Its mission is to support millions of users in their "best app" research with comprehensive directories, interactive search tools, side-by-side comparison tables, user reviews and app evaluation resources.
In addition, GetApp serves as a global online marketing channel for thousands of business application developers. GetApp operates primarily in North America and the U.K. It is privately owned and backed by Nauta Capital.