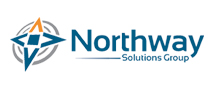 Our training modules are packed into five days and the take away value is extraordinary.
Nashville, TN (PRWEB) May 21, 2014
Northway Solutions Group is proud to announce their next Load Testing training opportunity. The training will cover performance testing process and methodology, as well as all the main features of LoadRunner version 12. This includes the Controller, Vugen, and Analysis. Coding examples for script automation are reviewed. This class will address novice and advanced user topics over the 5-day period.
"We pride ourselves in providing quality training with top notch instructors. Participants will be challenged and taught by active and proven professionals in the Load Testing industry. Our training modules are packed into five days and the take away value is extraordinary. These sessions are sure to take any tester to the next level," says Scott Moore, CEO of Northway Solutions Group.
The class will be held July 21 - 25 in Atlanta, Georgia and registration ends July 11th. Participants should expect to become a better performance engineer and not just a scripter/tester. Our instructors have several years of experience using tools like Quicktest Professional, Quality Center, LoadRunner and Performance Center in the field. This hands-on experience helps them bring real world examples to their training sessions. Our trainers are constantly upgrading their skills to stay current with changing technology.
This training class is only available onsite (no remote training) at our Atlanta facility and seating is limited. Registration and more details here.
About Northway instructors:
Scott Moore, President and CEO of Northway Solutions Group, is the founder of Northway Solutions Group. He has over 16 years of IT experience with various platforms and technologies, Scott has performance tested some of the largest applications and infrastructures in the world. He has developed performance Center of Excellence for large enterprises. Scott founded Loadtester Incorporated - a company dedicated to teach IT how to engineer performance into the entire software development lifecycle.
Prashant Satoskar is the co-founder of Northway Solutions Group. He has more than 15 years of experience in the Quality Assurance and software testing industry. During that time, he has successfully created and delivered leading-edge software quality solutions to Fortune 500 clients. Before starting Northway, Prashant held senior management positions at Advanced QA, Microsoft, DCI and CommerceQuest.
Scott Combs is a HP Certified Instructor with over 15 years of IT experience. Scott provides his students with a wealth of knowledge which stems from testing across multiple platforms and technologies. Mr. Combs brings the real life testing experience to the classroom and presents it with clarity and professionalism.
About Northway:
Northway Solutions Group is a technology solutions provider that provides consulting services around HP's IT Performance Suite of products. As an HP Elite/Specialist software partner, we specialize in the sales, implementation, education and support of HP's Application Lifecycle Management (ALM) platform, which includes Quality Center, Unified Functional Testing, Performance Center, LoadRunner, and Service Virtualization. Northway employs only the most qualified certified consultants and instructors with real-world experience and who can provide long-term solutions to the toughest business challenges.