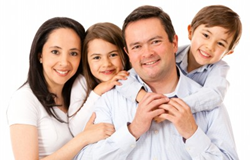 Now it's possible to get a loan secured by a payment stream instead of just having to sell that receivable
Chicago, IL (PRWEB) November 26, 2014
Many people who have been denied a loan, now may be able to qualify for a lump sum of cash today, in return for pledging a payment stream as collateral for the loan to DICARO & ASSOCIATES.
Nicholas di Caro recognized an opportunity in the marketplace for this service because he noticed that banks don't look at the human element of most deals. They look at things in a black and white scenario.
Now it is possible to receive cash today in return for any type of payment streams like real estate notes, privately held mortgages, owner financed deeds of trust, land contracts, contract for deeds, or even billboard leases and cell phone tower leases.
Nicholas di Caro is the Senior Investment Partner for DICARO & ASSOCIATES, LLC. Operating in all 50 states from their Chicago, Illinois location, they invest in performing and non-performing real estate notes from $5,000 to $5,000,000. They are actively buying privately held mortgage notes, deeds of trust, and land contracts secured by single family residences, mobile homes with land, and commercial properties. Most recently they have expanded their purchasing ability for billboard ground leases and cell phone tower leases. They have the ability to buy notes that other companies have denied, in addition to providing creative purchase options that are new to the industry. Learn more at http://www.nicholasdicaro.com