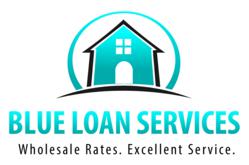 San Diego, CA (PRWEB) July 03, 2013
Blue Loan Services is one of California's top full service mortgage companies. The team of mortgage professionals at the company has provided California home buyers and owners with some of the best loan services available for many years and continues to expand their business, now offering expert loan advice on their Blue Loan Services review blog. This website's blog covers topics that concern homeowners and buyers, such as home purchase tips, and reviews on some of the most popular home loan programs.
The Blue Loan Services website says: "Our goal is to offer the best refinance rates and lowest mortgage payments in minutes. We will beat virtually any mortgage rate quote and our wide selection of loan products are sure to provide the perfect mortgage solution for all of your Real Estate Finance needs. We specialize in home purchase, home refinance, second mortgage, and home equity loans." The new blog posts expand on this goal by offering reviews and advice concerning the many different home loan options available to those who are planning to purchase a new home (for a primary residence or as an investment) or who are planning on refinancing their current mortgages.
New articles on the Blue Loan Services website include consumer's guides on issues such as when to refinance, how much a homeowner should plan to pay for a home, the basics of closing costs and home appraisal, a borrower's documentation checklist and, of course, articles on each of the different loan structure options available and the pros and cons associated with each type of loan. Visitors to the website can benefit from reading up on their different options before contacting a loan expert about their situation. They may also benefit from the many other features of the website.
Other tools offered on the Blue Loan Services site include a number of different mortgage calculators to help borrowers "try on" different loan scenarios and see which one makes the most sense for them and which will save them the most amount of money over the life of their mortgage, as well as a free fast rate quote tool with live rates from dozens of the best mortgage lenders in California. However, one of the biggest benefits of visiting the website is the fast online application and documentation portal that Blue Loan Services clients can use to quickly find and apply for loans with the least amount of hassle.
These tools are available free of charge and those who are looking for home loan advice and interactive tools will truly benefit from taking advantage of this website. Blue Loan Services says: "Our mission is to serve our customers with honesty, integrity and competence. Our goal is to provide home loans to our clients while providing them with the lowest interest rates and closing costs possible. Whether you need help for a debt consolidation loan or you have bad credit, we are your complete mortgage solution for refinance and purchase transactions."
"We know that you have specific needs and we strive to meet those needs with a wide array of refinance and purchase products and most importantly, quality service and individual attention. We can help you resolve your bad credit, bankruptcy, and foreclosure issues. All we need is a few minutes to determine how we can save you money and improve your current mortgage rate, payment, and financial well-being."
Those who are interested in availing of these services may visit the company's website by clicking here or call 1-888-929-BLUE (2583) to discuss their loan options with an experienced mortgage professional.
CA Dept of Real Estate -- Licensed Broker #01094374 NMLS #938365