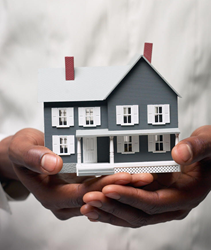 ...a dedicated representative is essential for loan servicing private lenders and payors alike.
New York, New York (PRWEB) February 28, 2015
DICARO & ASSOCIATES launches a national note servicing center as a high touch, personalized service with premium level reporting. Nicholas di Caro, Founder of DICARO & ASSOCIATES, recognized a void in the marketplace for a high quality, value added alternative, to the giant loan servicers who provided the opposite in abundance – low quality at high costs to the lenders.
Unlike the giant loan servicers, DICARO & ASSOCIATES' new launch into the mortgage servicing space enables private individuals and companies receiving payments on various types of business assets the ability to get monthly reporting in addition to a dedicated representative with a direct phone line.
They will collect payments on behalf of the lender via multiple forms of payments including credit cards and check-by-phone. They can assist with loan modifications and defaults as the occasion may arise.
Nicholas di Caro is the the Founder and Senior Investment Partner of DICARO & ASSOCIATES, LLC. Based out of their Chicago, Illinois location, they buy, sell, hold, and service privately held mortgage notes, trust deeds, land contracts, and installment sales agreements in all 50 states. They are a boutique loan servicer willing to accommodate unique requests. They specialize in servicing mortgages and loans from $150,000 and above, and prefer loans above $500,000.