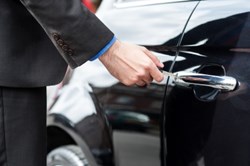 The growing list of local providers that are now quoting insurance policies is part of our new year updates to present more helpful insurance research for drivers
Philadelphia, PA (PRWEB) January 16, 2014
American providers of vehicle insurance policies are traditionally split between local, statewide and national agencies. The Auto Pros company has enabled a new update online that provides local car insurance quotes at the county level at
http://autoprosusa.com/insurance.
These county rates are researchable by zip codes and are meant to introduce companies offering discounts to drivers. A large portion of vehicle insurance companies remain at the county level and do not underwrite insurance policies in other states. These county providers are now searchable online.
The updated companies that are now participating in the local rates distribution online are represented in all states of the U.S. to expand the vehicle owner research online. A person who enters a zip code is now presented first with local rates and can then choose to search for national companies.
"The growing list of local providers that are now quoting insurance policies is part of our new year updates to present more helpful insurance research for drivers," said one source from the Auto Pros company online.
A growing percentage of insurance providers underwriting vehicle protection plans rely on basic policies that serve state legislation. These basic plans do not not always cover all types of vehicle collisions for drivers. The Auto Pros local company providers are set up to provide complex policies that expand coverage for motorists.
"The local agencies that are participating in the rates generation system online offer various forms of products for insurance that are customized exclusively for each driver," added the source.
The Auto Pros company is currently participating in new provider research to enhance the lookups that the average driver can conduct while using the company supplied systems online. Apart from the local insurers inclusions, different insurers providing warranties have been added for the new year.
These companies at http://autoprosusa.com/auto-warranty are available for research when vehicle owners enter zip code data, mileage from each vehicle and make of a vehicle online. All policy quote information is accurate and prepared instantly based on the inputted vehicle data.
About AutoProsUSA.com
The AutoProsUSA.com company is currently helping North American consumers to locate, review or quote motor vehicle insurance plans online. This company has added these 2014 services to assist all owners of vehicles. The AutoProsUSA.com company support staff helps to add new third party providers to the research systems online to ensure all consumers have access to the latest price information. The company support options include lookups by phone and through online tools to help all users of the company website find needed auto solutions.