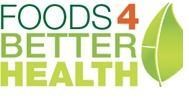 "Why You Might Get a Side of Contamination Along With Your Local Chicken.
Boston, MA (PRWEB) August 02, 2013
Foods4BetterHealth.com, a new food and nutrition web site that believes that eating right can prevent diseases, ward off illnesses, and help you feel healthier and younger than ever, is reporting on a study that found that chicken bought at local farmers' markets is more likely to be contaminated with dangerous bacteria, compared to organic and non-organic chicken bought at a grocery store.
As Foods4BetterHealth notes (http://www.foods4betterhealth.com/why-you-might-get-a-side-of-contamination-along-with-your-local-chicken-3269), a recent study wanted to compare the risk of contracting a foodborne illness from local, organic, and non-organic chicken. The study, published in the American Journal of Clinical Nutrition, found surprising results about the risk of contamination from local chicken. Almost 30% of local chicken from a farmer's market was contaminated with salmonella and 99% was contaminated with campylobacter. The risk of contamination was much higher for local chicken compared to grocery store chicken; only 20% of organic chickens were contaminated with salmonella, and only eight percent of non-organic chicken was contaminated with salmonella. (Source: "A microbiological comparison of poultry products obtained from farmers' markets and supermarkets in Pennsylvania," Journal of Food Safety, published online June 3, 2013.)
As the Foods4BetterHealth article "Why You Might Get a Side of Contamination Along With Your Local Chicken" notes, many people believe that buying local chicken is much healthier and safer than buying chicken at a grocery store. However, that's simply not the truth, because the way a food producer or merchant handles the chicken makes a big difference in the overall safety of the
chicken.
The Foods4BetterHealth report observes that foodborne illness affects one in every six Americans every year, resulting in unnecessary deaths, hospitalizations, and ailments that could all be prevented. Although local chicken may be more environmentally friendly, and some say healthier, the way the chicken is handled, prepared, and cooked is vital to preserving your health. (Source: "Estimates of Foodborne Illness in the United States," Centers for Disease Control and Prevention web site; http://www.cdc.gov/foodborneburden/, last accessed July 22, 2013.)
The report concludes that consumers need to be aware of proper food handling procedures to ward off the threat of foodborne illnesses, such as by cooking food to a high internal temperature, washing hands after preparing raw food, using different kitchen equipment when making raw food, and refrigerating raw food quickly.
Foods4BetterHealth.com, created by Doctors Health Press, is a food news and health web site, offering readers information about the latest food controversies, exclusive expert advice, and health tips to ward off illness, prevent disease, and live a long, healthy life. For more information, visit foods4betterhealth.com.