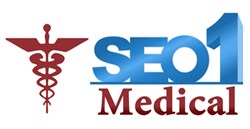 Cardiologists and other medical professionals until now needed to sign up for 1 year commitment to complete the local medical marketing Services campaign with no guarantees
Dallas, Texas (PRWEB) October 31, 2013
SEO 1 Medical has launched a new pay per performance pricing model in most of its Local medical marketing services. The Dallas based local medical marketing company will henceforth offer a money back guarantee to Cardiologists looking to increase their practice's online performance. Recent changes made by Google to its search engine algorithm have rocked the healthcare marketing industry, and SEO 1 Medical is the first company to benchmark performance with this unique pricing structure. This approach of SEO 1 Medical attempts to remove the 'guess work' out of the SEO appointment process.
Challenge Faced By Cardiologists:
2011 and 2012 have be rocky years for both, SEOs and healthcare professionals. Doctors and physicians looking to locally promote their practice's website have been hit hard by Google's search engine algorithm updates, namely Panda and Penguin. Millions of websites have been sent to search engine darkness causing heavy losses to medical practitioners in terms of loss of business opportunities. Added to this hostile scenario is the intrinsic unpredictable nature of the search engine optimization process. "Cardiologists and other medical professionals until now needed to sign up for 1 year commitment to complete the local marketing campaign with no guarantees from the SEO company" says Rodney Brooke of SEO 1 Medical.
Cardiologist's Local Marketing Solution
SEO 1 Medical's new money back guarantee is an answer to the challenging aspect of SEO and a cardiologist's main concern: "What guarantees do we have that implementing SEO techniques will lead to improved performance of our website?" This is valid concern voiced by most healthcare professionals especially since Google's local search engine algorithm, primarily responsible for geo targeted search rankings, is subject to change without advance notice. Google on its part insists that algorithm changes are done to fine tune user experience, however marketers believe that it is done primarily to make search results unpredictable for advertisers and online marketers. "At SEO 1 Medical we take a nuanced view of all the changes in Google's search engine algorithms, we believe that our ethical white hat techniques and state of the art methodology can consistently bring desired results and would like to pass on this confidence to our clients by taking the 'guess work out' of it."
About SEO 1 Medical
SEO 1 Medical is a specialized Internet marketing firm that operates in Dallas, Texas. It offers a variety of local medical marketing services and guaranteed SEO solutions to the health care industry. Its team has more than 30 years of combined experiences in organic SEO, article marketing, pay per click, Google optimization, press release distribution, and medical marketing consulting for doctors and physicians.
Rodney Brooke
Tel: 888-263-9434
http://www.seo1medical.com
http://youtu.be/cMRdrLGpY2w