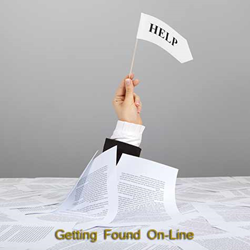 'Local search isn't a trend or a fad and it isn't going anywhere anytime soon. Many industry experts agree that local factors have become increasingly important search ranking signals.' ~ BrightLocal
Minneapolis, MN (PRWEB) June 10, 2014
Businesses investing in online marketing find the latest survey from BrightLocal suggests that the returns for organic search are well worth the investment. Gleaning anecdotal proof from 288 SEOs and SMBs accumulative optimization experiences within the last year, measurements from over 7,000 sites offer key insights. When looking for the best return on marketing dollar spends, businesses watching their bottom lines can know what efforts pay off at higher rates.
"Reviewing the study results leads to one clear conclusion: spends on organic search produce the highest levels of website traffic and number of incoming phone calls," says Jeannie Hill of Hill Web Creations. "Correct measurements and analytic reporting work to glean viewer activity and offer data that business owners can use to make better informed marketing decisions."
According to the report, the top ten channels listed in order of rate effectiveness per marketing channel are as follows:
Organic Search – 8 or 19 percent
Google Places / +Local - 8 or 15 percent
Direct Traffic - 7 or 11 percent
Google Adwords - 6 or 10 percent
Email Marketing - 6 or 9 percent
Referral Traffic - 6 or 7 percent
Bing Local &Yahoo Local - 6 or percent
Marketing on Mobile Platforms - 6 or 6 percent
Facebook - 5 or 5 percent
Bing Ads - 5 or 5 percent
Display Advertising - 6 or 4 percent
Twitter – 4 or 4 percent
Unexpected by many, the surprise the recent study produces in just how low Facebook and Twitter fell out in terms of return on investment. With multiple platform changes in the past year and new updates supposedly coming, as we begin quarter 2 of 2014, both social media platforms show declines in their ability to generate web traffic and calls. Arguably, there are ancillary benefits that these social media channels provide. Not all questions on the survey may have prompted participants to think in terms of Facebook and Twitter help their marketing efforts inform existing customers, and potentially increase search rankings.
The June 2nd Article titled Online Sources of Clicks & Calls for Local Businesses reveals key insights for SEO Marketers. The skilled work of Local SEO, Google Places and traditional organic SEO shows they earned the merit that applauds their allocated dollars. Conclusions suggest that direct lead generation results may be too insignificant to merit the same spend levels on social optimization, tipping more marketing dollars into organic search.
A closer review of which marketing spends took the top three places shows direct traffic trailing both organic search and local marketing, respectively. This indicated the tremendous potential of investing in organic search. Clearly many potential clients are not searching for answers and services by a specific business name, or they fail to recall the URL of a specific business for direct access and rather use "keywords". Search Engine Land summarized the survey results by stating: "Either way, this stresses the importance of good visibility in both organic and local search — you don't want your customers finding their way to a competitor just because they can't find you!"
"The every expanding reach of organic search, Google Places + Local and direct traffic prove up as the highest performers in this survey," remarks Hill. "However, several of my client find they also generate welcome phone leads. When organic search leads to a prospective client taking the step of making a phone call, business have a great opportunity to take advantage of the moment. Its when digital marketing becomes a personal connection."
Hill Web Creations has been providing marketing services in the Twin Cities since 2008. To advance on-line visibility through local search marketing, you may reach Jeannie at 651-206-2410.