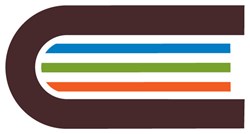 Localization features in Colectica 4.2 bring precise statistical terminology into additional languages
Minneapolis, MN (PRWEB) September 30, 2013
Colectica is pleased to announce that the user interfaces for its desktop software are now being offered in multiple languages. Colectica has always supported the ability to create metadata in multiple languages, but the user interface itself has so far been limited to English. Colectica is happy to announce that customers who would prefer to use the software in their native language now have that option.
Colectica has created a new translation platform which is used to translate statistical terminology and content from Open Standards with a user driven approach using input from experts in the field. Survey methodologists and statisticians who would like to be involved in the project can contact Colectica.
"The new localization features in Colectica 4.2 bring precise statistical terminology into additional languages," said Dan Smith, a partner at Colectica. "We are pleased to offer these wonderful user experience updates."
The user interface localization is now available in the current Colectica 4.2 beta. Current customers and evaluators are free to download it from the Colectica web site to try out the localized user interfaces.
About Colectica
Launched in 2010, Colectica® is the fastest way to design, document, and publish statistical research using open data standards. The Colectica Platform is an ideal solution for statistical agencies, survey research groups, public opinion research, data archivists, and other data centric collection operations that are looking to increase the expressiveness and longevity of the data collected through standards based metadata documentation. The company offers a range of highly specific products and services designed to give power to people through easy integration and access to data.
Trademark
Colectica is a registered trademark of Colectica and/or its affiliates. Other names may be trademarks of their respective owners.