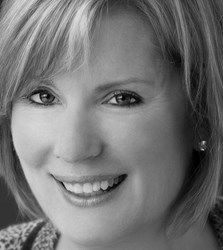 Over 2 Billion searches with "local intent" are conducted every month via mobile phones, apps and desktop devices, so it's vital for brick and mortar businesses to implement a local search marketing strategy.
(PRWEB) August 14, 2013
Denver CO Marketing Firm, 3C Marketing Group, LLC announced its president, Debbie Josendale, will host a workshop at the Colorado Women's Chamber of Commerce ("CWCC") on August 22, 2013.
The workshop, titled "What's Yelp, Google Places and Mobile Apps Got to Do With It?" will provide tips, tools and templates to small business owners and instructions on how to enhance their local search marketing efforts.
The 90-minute workshop will be fast-paced and action oriented. Attendees will learn the necessary skills to successfully grow their businesses through local search marketing strategies.
Topics to be covered include an explanation of "NAP" and why it's important to the success of all local businesses, a review of the most influential online business profiles, clarification on the importance of local search citations, a discussion on the significance of keywords as they relate to local search, and a tutorial on how business owners can easily plan, develop and implement local search marketing efforts.
"With the explosion of smart phones and mobile apps, local search is the most important marketing tactic every local business must implement. There is a window of opportunity to surpass competition and grow your business by implementing a local search strategy now. I'll be covering the key steps to develop the right local search strategy for your unique business in the CWCC workshop," said Debbie Josendale.
"With over 2 Billion searches with "local intent" conducted on the internet every month, it's essential for every brick and mortar business owner to implement a local search strategy. To grow your local business and manage your brand, taking control of your local search marketing strategy is a must!"
To register, visit the CWCC website and register online for the live workshop or attend via the webinar. The live workshop will be held at CWCC offices at 1350 17th Street, Suite 100 Denver, CO 80202 on August 22, 2013 from 8:30 am to 10:00 am.
About Debbie Josendale and 3C Marketing Group LLC:
Debbie Josendale is President of 3C Marketing Group LLC, a Denver, CO marketing firm that specializes in growing service-based businesses. She simplifies the complex concepts behind today's evolving digital marketing challenges and helps clients build and execute marketing plans that grow revenue.
3C Marketing Group, LLC specializes in the art and science of growing service-based businesses. Using the 3C MAP Marketing™ Method, service offerings connect today's marketing engines: Content, Search and Social with 3 enduring marketing strategies-Messaging, Authority and Promotion to increase visibility and drive growth.
For media inquiries, please contact 3C Marketing Group:
3C Marketing Group, LLC
8400 E. Crescent Parkway, Suite 600
Greenwood Village, CO 80111
Phone: 888.333.3909 or 720.548.4421
Email: info(at)3CMarketingGroup(dot)com
http://www.3CMarketingGroup.com