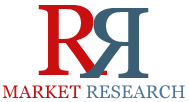 The location analytics market is estimated to grow from $6.83 billion in 2014 to $11.84 billion in 2019, at a Compound Annual Growth Rate (CAGR) of 11.6%
Dallas, Texas (PRWEB) April 30, 2014
The location analytics market analysis consists of various types of software, services, applications, deployment types, organization size, verticals, and regions. The overall market size is found by adding up the market size of each solution and services such as consulting services and system integration services.
In location analytics, each solution and service is playing an important role in the market. These solutions and services support various applications including sales and operational profitability, workforce management, customer and marketing management, facilities management, risk assessment/situational awareness and tracking and route monitoring.
Most of the enterprises are focusing on marketing effectiveness. Location analytics basically enables organizations to know where the future is. Location analytics helps to gain business intelligence through latest promotional strategies. Location-based data helps organizations to know where its customers are and monitor trends by correlating products with buying patterns, which in turn helps them to support their marketing strategies. Hence, customer support and satisfaction is one of the major drivers for the location analytics market.
Complete Report available at http://www.rnrmarketresearch.com/location-analytics-market-by-software-geocoding-data-integration-etl-query-reporting-olap-visualization-applications-marketing-facilities-management-risk-assessment-tracking-route-moni-market-report.html.
Location analytics enhances the ability of organizations to identify profitable locations, reach the right customer at the right place and time and stay ahead of competition. Location-based data is used by firms to optimize the execution of service delivery by helping them to allocate their resources required for field service. Companies in variety of industries, especially manufacturing, consumer goods and products are looking to expand their business in Asia-Pacific and Latin America.
A new innovation, such as real-time location analytics, is higher version of traditional location analytics. Real time location solutions in manufacturing sector are expected to rise at a tremendous rate in coming future due to the need for efficient manufacturing environment with optimum operational profitability. Most of the location analytics vendors are focusing on this new trend to grab the growing opportunity of real-time analytics.
The report is expected to help the market leaders/new entrants in this market in the following ways:

This report segments the market into solutions and services, covering this market comprehensively. The report provides the closest approximations of the revenue numbers for the overall market and the sub segments. The market numbers are further split across the applications, deployment type, organization size, verticals, and regions.
This report will help them better understand the competitor and gain more insights to better position their business. There is a separate section on competitive landscape that includes competitor's ecosystem and their roles in the market. Besides, there are company profiles of the top 10 players in this market. In this section, market internals are provided that can put them ahead of the competitors.
The report helps them to understand the overall growth of the market. The report provides information and analysis of key market drivers, restraints, challenges, and opportunities.
Major points from Table of Content
12 Company Profiles
12.1 Cisco
12.2 ESRI
12.3 Galigeo
12.4 IBM
12.5 Oracle
12.6 Pitney Bowes
12.7 SAP
12.8 Sas
12.9 Teradata
12.10 Tibco
Order a copy of this report at http://www.rnrmarketresearch.com/contacts/purchase?rname=171088 .
Browse more reports on Software & Enterprise Computing Market @ http://www.rnrmarketresearch.com/reports/information-technology-telecommunication/software-enterprise-computing .
About Us:
RnRMarketResearch.com is an online database of market research reports offer in-depth analysis of over 5000 market segments. The library has syndicated reports by leading market research publishers across the globe and also offer customized market research reports for multiple industries.