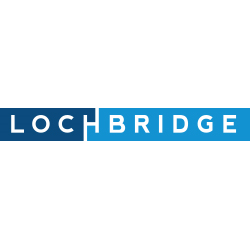 We will help build connected strategies and solutions that will enable clients to evolve and compete in our connected world.
Detroit, Michigan (PRWEB) October 27, 2015
Lochbridge – a technology consulting and services provider specializing in Internet of Things (IoT) innovation – announced today that the company will team with Oracle to enable clients to build solutions on the Oracle Internet of Things Cloud Service platform. Combining deep IoT experience with Cloud Service capabilities, Lochbridge will provide immediate benefit, enabling clients to gain competitive advantages through connectivity.
Lochbridge Vice President Raj Paul will speak at the Oracle OpenWorld 2015 in San Francisco on Wednesday, October 28 to highlight the company's capabilities, and using Oracle's new IoT Cloud Service platform, demonstrate an initial concept of how connected analytics can address real business challenges today.
Lochbridge has successfully enabled over one billion IoT transactions to date, transforming these connections into new connected product experiences and new connected insights that have amounted to $1.5 billion in new annual revenue and efficiencies. Now with Oracle's IoT solution, the company can help others easily adopt and integrate, bringing IoT innovations to market quicker with immediate access to connected insights.
"We look forward to helping businesses find innovative ways to harness IoT data to open new markets and enable new services for Oracle clients. Through Oracle's IoT Cloud Service, we will help build connected strategies and solutions that will enable clients to evolve and compete in our connected world," said Paul.
To highlight the potential of Oracle's IoT platform, Lochbridge will showcase a concept that offers customized dashboards to track fleet vehicles in real-time, monitor their health, and predict service needs. The platform also offers prognostics that will provide fleet owners the ability to predict events based on data mined from across their fleets.
Oracle's cloud-based analytics and business intelligence not only provide visibility, but give users a predictive power to know when a vehicle, or any connected devices, needs service, so they can adjust operations and avoid downtime. Leveraging the analytics power of Oracle's IoT platform, Lochbridge can design custom IoT solutions to provide insight that allows experiences for enterprises to uncover new operational efficiencies or identify new revenue opportunities.
For more information on Lochbridge's IoT successes and services, visit http://www.lochbridge.com/iot.
About Lochbridge
For over four decades, Lochbridge has been a trusted technology partner to enterprises worldwide. Lochbridge develops technology strategies that drive growth; delivers systems that are the backbone of leading enterprises; and transforms businesses through emerging technologies, including mobile, Internet of Things (IoT) and Big Data analytics. Lochbridge continues to deliver the quality and reliability that our customers rely upon while ensuring their technology continues to elevate their businesses.