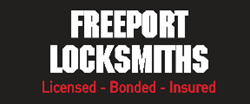 Freeport Locksmiths seek to make a safer and more secure community.
Freeport, New York (PRWEB) December 23, 2013
Freeport Locksmiths and its team are proudly pushing forward in helping to rebuild and protect the coastal community. Similar to all of the other businesses and residents, the aftermath of Hurricane Sandy has put things into perspective for Freeport Locksmiths and it committed to making a new and improved Freeport. This generous business and its crew of locksmiths are doing everything in their power not just to rebuild what once existed, but to give back. Their goal is to play a key role in creating a better, safer, and more secure town and homes.
October 28th through the 30th of 2012, marked a tragic and devastating point in U.S. History. Hurricane Sandy, which began as a mere tropical wave, on October 22, 2012, off the Caribbean coast, quickly gained power and started its surge up the eastern coast of the United States. Though it lost steam temporarily, the hurricane's temper grew as it drew closer to New York's Tri-State area. In a full rage, Hurricane Sandy, often referred to as "Super Storm Sandy," crashed through New Jersey and New York, tearing everything apart, destroying homes, businesses, communities, families, and lives. Freeport suffered the most, second to Long Beach.
Over a year later, the storm that killed 14 Long Islanders, left tens of thousands of residents without a home, and an estimated 11 million customers without electricity for two-weeks, is still casting dark shadows over Freeport. However, in the wake of the aftermath, the Freeport Community has grown closer and stronger, working together to focus on a brighter future. Instead of running away, businesses and homeowners have dug their heels in deep, and are fighting for what is rightfully theirs.
Freeport Locksmiths is amongst the most devout businesses in the community. Though the specialty company has always been committed to ensuring the greatest level of security for its customers, today, it is more of a goal and mission than ever. The team of professional master-locksmiths continues to work, tirelessly, to reconstruct homes, businesses, and more. From new installations of locks and security systems, to rekeying, repairs, and 24-hour lockout services, the dedicated technicians are doing whatever they can to give back.
Freeport Locksmiths believes the number one way to give back, if not from their expert and skilled services, is to educate. The owner, as well as the individual technicians, is urging Freeport residents and business-owners to seriously re-evaluate their locks and security systems. The integrity of pre-existing mechanisms and systems has been jeopardized, tremendously from the water, floods, and even the winds, which shook structures back and forth. The specialists highly suggest locks and systems undergo an inspection and maintenance, if they are not replaced, completely.
Additionally, the concerned crew at Freeport Locksmiths wants the community to be aware that new homes or homes that have undergone renovations are typically built with low-end locks/systems. Furthermore, Freeport Locksmiths warn that contractors and construction workers have the tendency to poorly and/or improperly install these safety and security measures. Just like with the hurricane, preventative measures were/are critical to the safety of Long Islanders, which is why it is essential to hire a professional.
Independently owned and operated by a local and native Long Islander, Freeport Locksmiths has been built upon a solid foundation, with over 20 years of industry experience, underneath. The full-service company offers top-notch comprehensive services, including residential, commercial, and automotive locksmith services. In addition to the business being licensed, bonded, and insured, each of the specialists are also licensed by the State of New York.
Customers have been quoted to say that Freeport Locksmiths provides the highest-quality services, along with being reliable, trustworthy, professional, and affordable. For more information about the company or its services, call them at (516) 418-3223 or visit their website at http://www.locksmithfreeport-ny.com.