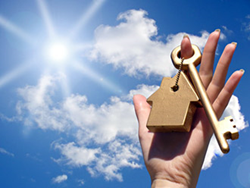 Before hiring a locksmith, we suggest always checking online reviews and recommendations, or even relying on friends or family for a referral.
Atlanta, GA (PRWEB) April 15, 2014
Is the locksmith you're hiring trustworthy?
J&M Locksmith, Inc. President Eugene Rozhavsky, cautions that as locksmiths in Atlanta, Georgia are not required to be licensed, there is an excess of unqualified and untrustworthy players in the field.
"Many times, when people need a locksmith—they need them immediately. Unfortunately, that may mean consumers have limited time to make an informed decision on a qualified locksmith to do the job," said Eugene Rozhavsky, president of Atlanta's leading commercial and residential locksmith, J&M Locksmith, Inc. "Before hiring a locksmith, we suggest always checking online reviews and recommendations, or even relying on friends or family for a referral."
To help consumers and businesses make an informed choice when hiring a locksmith, the experts at J&M advise that if a company hired exhibits any of these 3 red flags: reconsider.
1. NOT IDENTIFIED
If a locksmith arrives to a property or location in an unmarked car or van—it's not a good sign. Most professional locksmiths work from vans with clearly displayed company names and identification. An unidentified vehicle is a red flag that the vendor may not be an established company with a reputation to back it up.
2. NOT DETAILED
Take our word for it: a company's verbal word or estimate is never enough. When hiring a locksmith, be sure to request a written estimate, preferably on company letterhead. The estimate should include any additional fees for mileage or notes on minimums before work begins. Also, always request a receipt after paying for service. Tip: Reputable companies should always do this—without being asked.
3. NOT SKILLED
If a locksmith is hired to unlock a door and upon assessing the job concludes the lock must be drilled and replaced—find another locksmith. Experienced locksmiths can unlock almost any door.
To make an appointment or for more information on J&M Locksmith's services and rates, contact Eugene or Maike at 404-824-3777 or email jmrlocksmith(at)gmail(dot)com.
Also, visit us online at http://www.locksmithatlga.com and join our Facebook community at http://www.facebook.com/pages/JM-Locksmith-Inc/1380904468827810 and on Twitter @JMlocksmith1.
About J&M Locksmith:
J&M Locksmith is the metropolitan Atlanta area's premier commercial, residential and automotive locksmith service.
Our highly skilled, professional technicians have the know-how to handle commercial projects, including basic lock installation and changes to complex security installations and projects; residential lockout services, key extractions, high security lock installation, keyless entry locks, mailbox lock replacement and more; and fast, efficient car lockouts services in the metro Atlanta area for vehicles of all makes and models.
All J&M locksmiths are experienced, accountable professionals who have undergone formal training in the locksmith trade. As a local, family-owned business, J&M Locksmith takes great pride in being fair, honest and forthright with clients and in forging long-term business relationships.