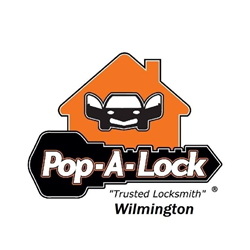 24 Hours - 7 Days a Week Locksmith Wilmington NC
Wilmington, NC (PRWEB) August 27, 2014
Pop-A-Lock of Wilmington NC has announced the launch of a new website. The Wilmington NC home, auto, and commercial locksmith is a family-owned and operated business serving homeowners, business owners, and car owners in New Hanover and surrounding areas including Leland NC area is now available 24/7 at its new web address or by phone at (910) 798-3001.
Pop-A-Lock of Wilmington NC offers a full range of locksmith services to assist stranded Wilmingtonians who need either new keys or in many cases a key that has broken off. Keys can be reproduced for all types of vehicles; including luxury brand cars with chip-keys and push button starts. Qualified technicians provide locksmith services 24 hours, 7-days a week, 365 days a year including Holidays.
Pop-A-Lock of Wilmington NC offers other services as well, such as auto and home key replacements, lockout services for homes, businesses and vehicles, and new lock installations. All services can be found on the new website. Pop-A-Lock of Wilmington NC is a member in good standing of the North Carolina Locksmith Licensing Board (License # 1393 - expires 11/12/16) and prides itself on fast, friendly, and reliable service. Technician always provide ID's and require customer ID's.
The new website was built to introduce customers to their business and locksmith services; including the certified and insured team of technicians and to introduce the round-the-clock locksmith service with a strong influence on providing top notch customer service. The website is user-friendly and also provides many social links so customers can connect on a more personal level if they so choose.
Pop-A-Lock of Wilmington NC does not buy into the much practiced "bait and switch" of pricing model. The auto locksmith service includes everything from rekeying, lockouts, key extractions and more.
About Pop-A-Lock of Wilmington NC
Pop-A-Lock of Wilmington NC is a full-service mobile locksmith company serving Wilmington and Leland NC. We service and install all types of locks for homes and businesses. Emergency locksmith service is available 24/7; whether you are locked out of your home or business; we are on call. Our trained professional locksmith will greet you with a friendly smile.
Lock installation is provided by the licensed professionals at Pop-A-Lock of Wilmington NC; including panic bars, master key systems, keyless locks, and automotive keys for almost every make and model.
Pop-A-Lock of Wilmington can be reached all day, every day on the new website http://licensedlocksmith247.com or by telephone (910) 798-3001
Contact:
Rhonda Royster
popalockwilmingtonnc.com
Pop-A-Lock of Wilmington NC
Email - wilmingtonpopalock(at)gmail(dot)com
Phone - (910) 798-3001