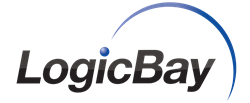 "Through this integration our customers can now securely manage partner contracts alongside partner sales, certification, marketing materials and all the other aspects of partner management our solution provides."
Wilmington, NC (PRWEB) November 17, 2016
LogicBay announced today it has integrated DocuSign's industry-leading eSignature solution and Digital Transaction Management (DTM) platform into the LogicBay Performance CenterTM Partner Relationship Management (PRM) platform to help its enterprise customers transform their businesses digitally. DocuSign enables organizations of every size, industry and geography to make every agreement fully digital, empowering anyone to transact anytime, anywhere, on any device with trust and confidence.
With its integration with DocuSign, the LogicBay Performance CenterTM PRM platform now offers automated signature requests to be generated to new partner applicants to expedite the partner onboarding process. Applicants can respond via email or view their signature requests from within the platform. Managers can track signature request progress and history, and generate new requests directly from the LogicBay PRM. DocuSign documents are available for review and signature by signers and authorized managers from within the PRM.
"We're proud to partner with DocuSign as their secure, cloud-based platform is trusted by companies and consumers as the global standard for DTM around the world," says Dave Goulet, CTO at LogicBay, "Through this integration our customers can now securely manage partner contracts alongside partner sales, certification, marketing materials and all the other aspects of partner management our solution provides."
"We're pleased to welcome LogicBay to the DocuSign Global Trust Network of more than 250,000 companies and more than 100 million users in 188 countries," said Mark Register, SVP of Business Development and Channels at DocuSign. "LogicBay is helping bring the value of DocuSign DTM and eSignature to more organizations around the world so that they can operate with greater speed, ease and security as fully digital businesses."
By integrating LogicBay PRM software with DocuSign, customers can now:

Realize revenue faster – Documents get completed and signed error free in minutes, radically accelerating time to results – and revenue.
Automate back-end document processing – DocuSign automatically pulls and updates information in existing business systems to eliminate manual rekeying of data and associated errors.
Reduce operating costs – Reduce employee time spent preparing, sending, tracking, reconciling and handling documents, and eliminate paper, ink, printing, faxing and mail costs.
Increase customer satisfaction – DocuSign offers the convenience of signing anytime, anywhere, on any device.
Organizations interested in learning how LogicBay and DocuSign help organizations go fully digital may visit https://www.logicbay.com
About LogicBay
LogicBay provides technology-enabled Partner Relationship Management (PRM) solutions that enable organizations to support, develop and manage their sales channel. LogicBay PRM technology supports the entire sales channel life cycle from recruiting and onboarding sales partners to supporting a global network of partners in multiple languages. For additional information, visit http://www.logicbay.com.
About DocuSign, Inc.
DocuSign® is changing how business gets done by empowering anyone to send, sign and manage agreements anytime, anywhere, on any device with trust and confidence. DocuSign and Go to keep life and business moving forward. For more information, visit http://www.docusign.com, call +1-877-720-2040, or follow us on Twitter, LinkedIn and Facebook.
Copyright 2003-2016. DocuSign, Inc. is the owner of DOCUSIGN® and all of its other marks (http://www.docusign.com/IP). All other marks appearing herein are the property of their respective owners.