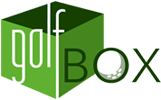 Golf Box is now offering logo golf balls with custom packaging at www.golfbox.com.
Los Angeles, CA (PRWEB) June 16, 2014
Logo golf balls have always been one of the best ways to promote a company's image. But the best has gotten better now that Golf Box has stepped things up a and is now offering custom packaging to go along with their logo golf balls. Golf Box is the only company to provide logo golf balls with custom packaging and to make things simple they can even be ordered online at http://www.golfbox.com.
Golf Box's goal is to create maximum value for every promotional dollar their customers pend. Previously, packaging that's customized with a corporate logos to go with brand name golf balls that have also been customized with a logo, had not been an option. Now, when the packaging has the same logo as the golf ball, there's no mistake about who provided the corporate gift, promotional product, or trade show giveaway if the ball gets separated from the packaging. Golf Box can also include a QR code on the golf ball packaging for use with a smartphone, directing customers to a corporate website for coupons, directions and contact information, and more.
For more information or to place an order please contact Golf Box online at http://www.golfbox.com or give them a call directly at (888) 278-6269.